or 87,600 hours
or 3, 650 days
or 10 years ago…I met Ian.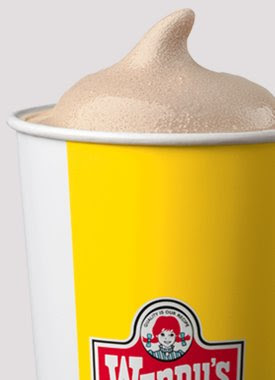 My best friend Rachel set us up because she thought we would be perfect together. And she was right. We aren't going to celebrate by having flowers or going to a fancy dinner. We are going to good ol' Wendy's! That is where we met up before we went to the singles church dance. Of course I was a chicken and couldn't meet him by myself so I made Rachel come with me. We thought Wendy's was the perfect met up place so every year on this day we celebrate with a Frosty. But being it's our tenth year anniversary of meeting, we are going all out and we will each get a combo meal AND a Frosty. We are living the life!
I was one of those girls who wanted to get married really young and start a family. I was always boy crazy and had a million crushes at once. When I got back from my mission, it was the very first time that I just wanted to be friends with boys and didn't even want to bother dating for a long time. I was over it (even though I never had a boyfriend before that…or went on that many dates if you get right down to it.) That's why I think it's hilarious that I met Ian soon after I had made that resolution. We were definitely meant to be together. Our blissful togetherness road had been anything but easy and not always the most fun, but what's important is that we got through it together because we loved each other and wanted to do overcome it together. He makes me laugh, cry because I am laughing so hard, helps me see myself as a beautiful daughter of God and absolutely even adores me when I don't have any makeup on or hair done. He is my love and I will always cherish him…forever.