Today Ian and I are celebrating our 9th wedding anniversary! Almost a decade!
Seriously, I couldn't be married to a more perfect man for me. I am a pretty crazy, emotional, change my mind every ten seconds, and crazy kinda woman and he is incredibly patient and loving. We met on a blind date…thanks to my best friend, Rachel…and here we are today! I will always be eternally grateful for those events (some even unfortunate) that brought he and I together.
I love you, Ian…always!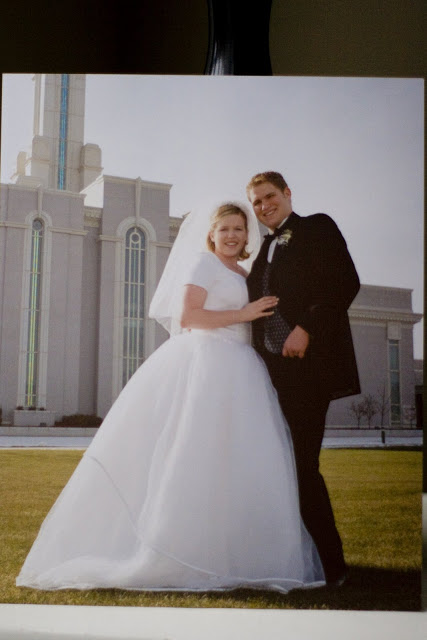 **Sorry for the awful picture…our scanner is not working so I had to take a picture of a picture!