Yesterday I asked my personal photographer, Ian, to take casual pictures of our family at the park. I was so excited to put Liam in the little kid swings, but he is still too little and didn't even know what was going on. He thought it was fun anyways!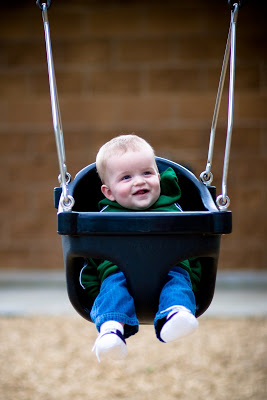 We had a great time just playing and of course taking a million pictures.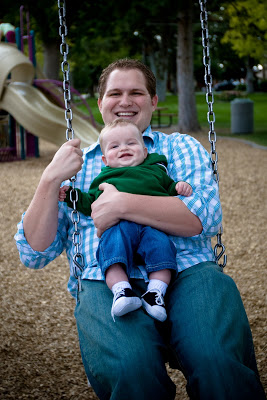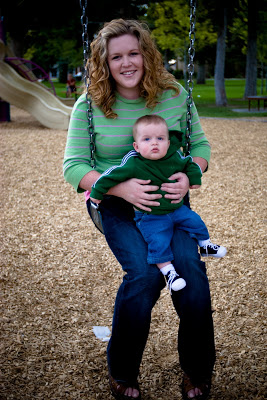 There is my "blonde" hair…I am liking it more, but still am looking forward to the lighter side!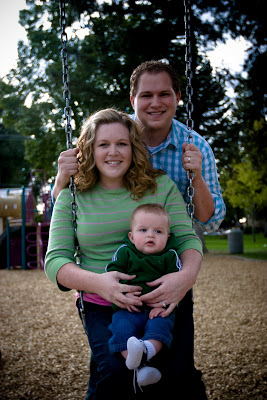 Our lil' family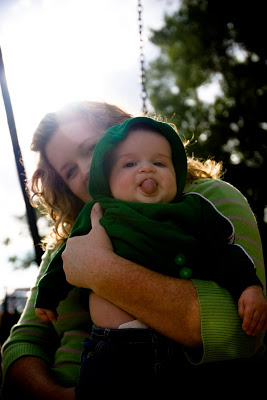 Something tells me that this won't be the only picture we'll have with Liam sticking his tounge out at the camera!