It truly is amazing of how time flies. Today I went to the missionary homecoming of my (not-so) little cousin Stephen. He has been living in Brazil for the last two years and has not changed a bit! Still a fantastic kid…but he's 21!!! Alot of the (what the older cousins affectionately call) little cousins were there also and they are all grown up, too! On my side of the family there are 7 older cousins…a 10 year gap (I think) then 10 younger cousins. When we used to hang out together at family gatherings, the younger ones were loud, annoying and always causing trouble! So us young teenagers thought, but looking back at it, they were adorable and just wanted to play with us. Today, being 30 years old, I found myself back at the "kids" table and hanging out with the now 12-20 year olds wanting to play with them. They are still adorable and fun to be around. We even wear the same stylish shoes and cute clothes. So I consider myself to be somewhat hip to measure up to them fashion wise!
Okay, so I promised you more pics from the Texas family reunion…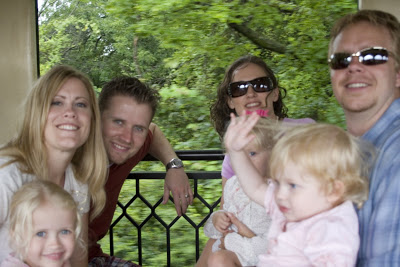 One of the days we took the Tarantula Train round trip from Grapevine to the Fort Worth Stock Yards. Ian's mom and dad had planned it (which ended up being our only big activity). I know we were all thinking it so I will just say it. It didn't sound like fun at all. Especially because it was raining (did I mention the entire trip) and we had to sit in an open car. HOWEVER, it ended up being my favorite part of the vacation and lots of other family members too!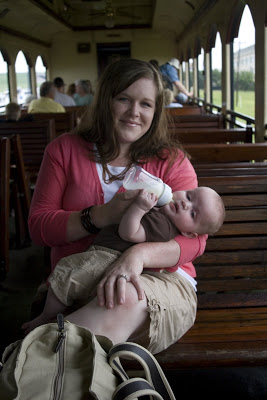 Just a little snackage!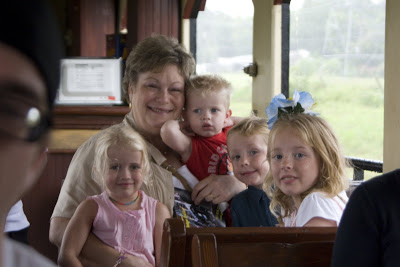 Grandma and some of the grandkids.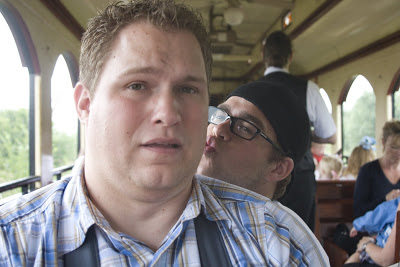 Um…no comment! Logan and Ian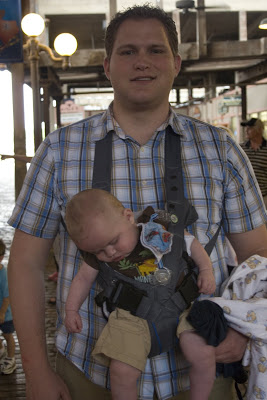 Who knew that someone holding you and feeding you could tucker one out!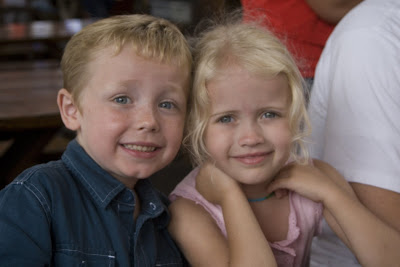 Two cutie cousins waiting for our food to come…at a delicious BBQ Pit.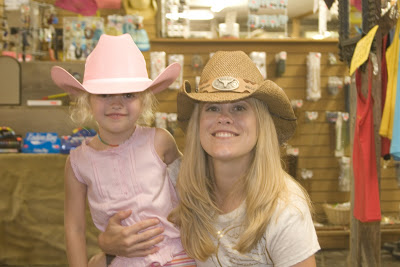 Stinkin' Cute! Ian's twin and her little girl.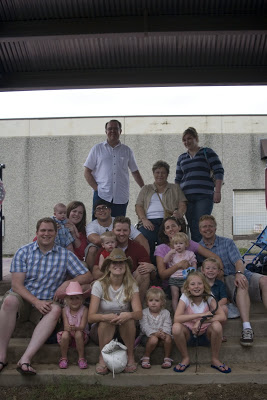 This is the only picture that we got of the entire family for the whole trip. We tried to take one earlier in the week…one where we all were wearing denim and white shirts (like a "real" photo), but it rained of course. That will be another entry though. Even though this picture isn't the best, I still love that it captured the memory of the day!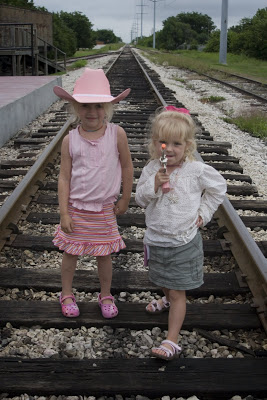 Two little cowgirls! How cute is this???