I just have two more layouts that I wanted to share. I am putting off packing my scrapbook stash until the very last because I am hoping to get together with some friends and create more layouts.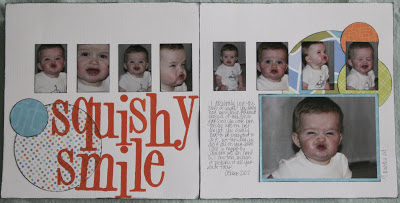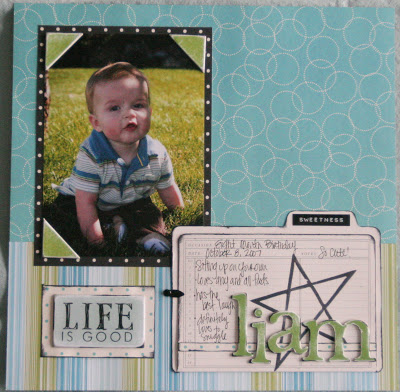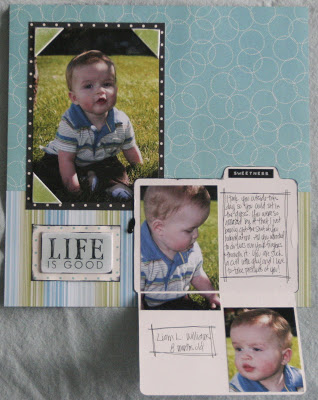 Yesterday I went out with my parents for lunch and shopping. We went up to Tai Pan Trading Company and found a ton of fun items. Of course I didn't buy a ton, but I did find a very fun "A" for my collection and a darling little glass cake stand with lid. I wish I had a million dollars to spend or that they shipped their products, but no such luck on either one.
Friday I got a call from my Bishop asking if I would like to speak in church on Sunday…I told him that no one every really likes to speak in church, but I would gladly do it. It was on prayer and actually went fairly well. Church starts at 9:00am so I wanted to get up extra early to get ready and look cute. I supposed that my trusty cell phone (slash alarm clock) would automatically change time…however…it didn't somehow. I was woken up by Liam who wanted his breakfast. I had 40 minutes to shower, get ready, try to look cute, feed my baby and pack the church bag. The clothes that I wanted to wear where totally wrinkly so I changed about 5 times trying to find something that felt right. Not happening. I just had one of those mornings, but finally had got it all together and wasn't late at all. And actually it's ended up being a wonderful Sunday!