I love playing the Wii. I have always liked playing game consoles (thanks to my mom who is still an avid player and lifelong fan of Nintendo). We bought our Wii in February and have played it approximately 5 times. It makes me sad (in a pathetic way) that I don't have the luxury of time as much as I would like to sit on my tooshy all day and play away. And especially with baby #2 coming and with Ian's photography business kicking up some great busy business for the rest of the year…time is not really ours to tell what to do anymore. So we made an executive decision to sell it. I am sure in the next few years we will get it again, but for now, it seems silly to let it sit there and collect dust. And believe me…I need one less item to dust!
Here are the details…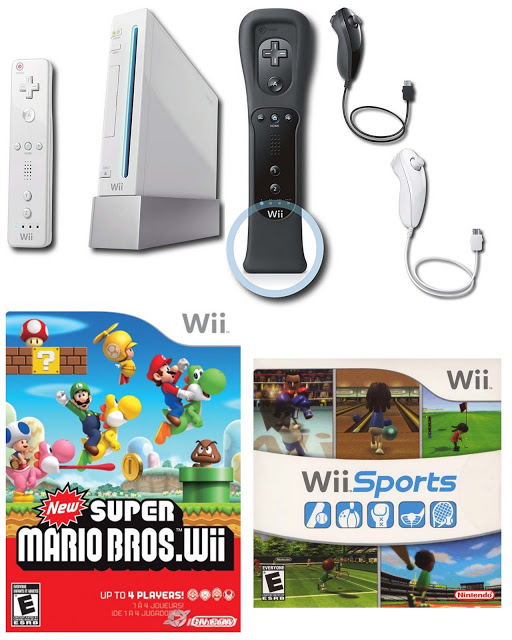 Ninteno Wii Console
White Remote with Rubber Skin (Skin not pictured above)
Black Remote with Rubber Skin PLUS MotionPlus
Black Nunchuck
White Nunchuck
New Super Mari Bros. Wii Game
Wii Sports Game (came with console)
**CONSOLE will be packaged back up in original box**
$300.00 PLUS Shipping
If you are interested please email at amygirly@gmail.com as soon as possible. This might be a fun Father's Day gift…hint hint!