I actually scrapbooked! Well, it's been a while since I did these layouts, but I finally took pictures of them yesterday to post. In the midst of packing, I came across the huge drawer full of layouts that don't have a home in an album yet. I took a break and took pictures of them (since I haven't figured out our new scanner yet). I really do love to scrapbook, but haven't set aside time to even do it. I am starting to feel like all new mom's do…behind in everything! But I would rather play with Liam than scrapbook and by the time he goes to bed, I am either too tired or have other things to do. However, I am really excited to pull it all out and organize it (again) when we move. Something in unpacking things makes me excited to use it again. Here's to hoping that I stick to that thought!
*Remember, if you click on the image, it will be bigger!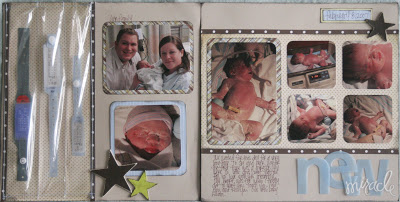 I was so excited to do this layout. I have created a similar layout for a couple of friends when I was making their baby albums. Now, I finally got my very own hospital bracelet page!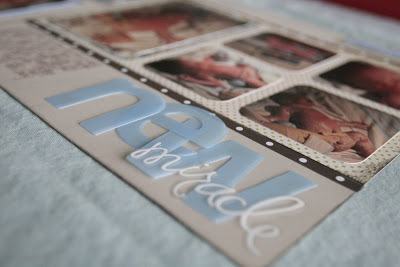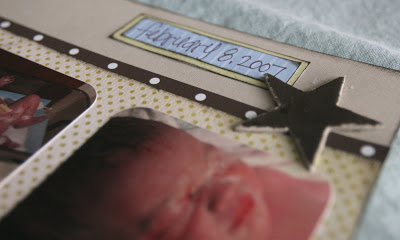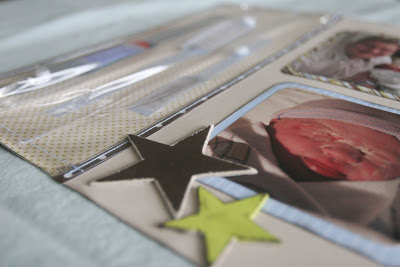 I am totally into chipboard shapes now…that and pop dots are my favorite craze.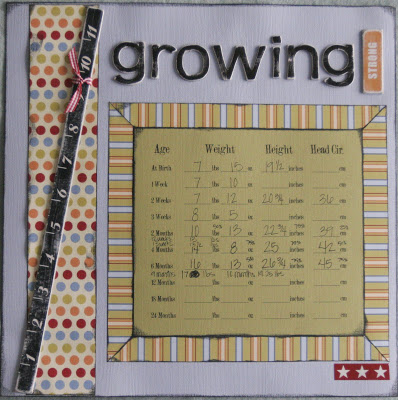 I made this size layout copying the sizes from my own baby book. I would have made it a little different if I would have known how they don't do all the measurements every appointment.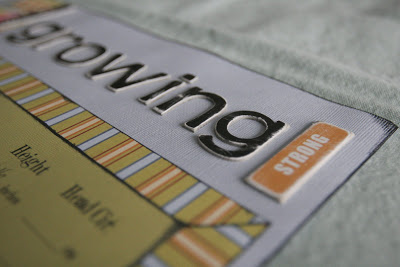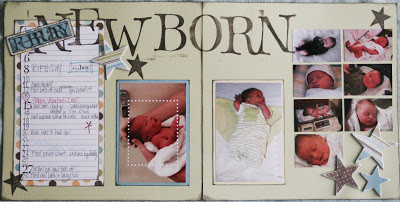 I kept a calendar of Liam's first year of life. I wrote down every little detail knowing that I would do something with the information some day. I turned the info into a list form with just the date on the side and then the "event". When I was going through all his pictures wanted to scrapbook, I got really overwhelmed with thinking I needed to scrapbook EVERYTHING. Not every picture event needed it's own page so I came up with this idea…Use the calendar info with some of the random pictures I took throughout that month. It turned out so fun!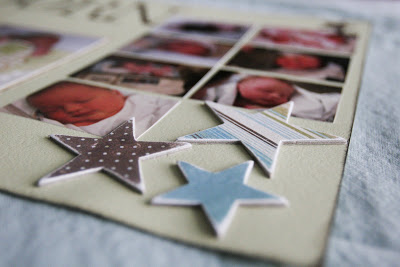 More fun chipboard!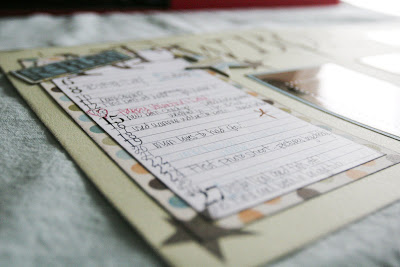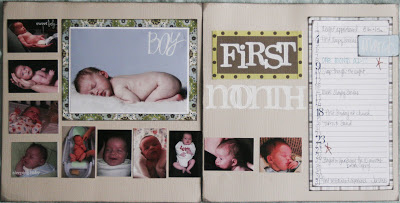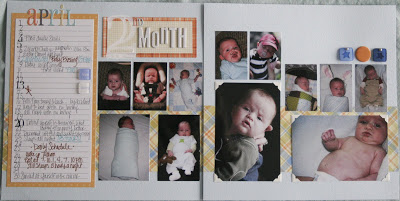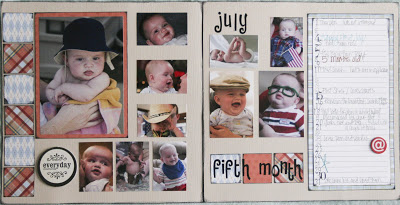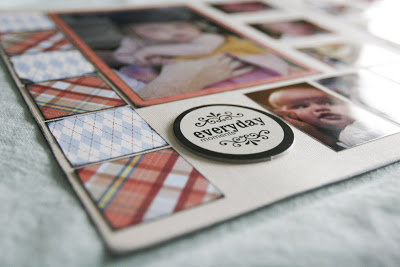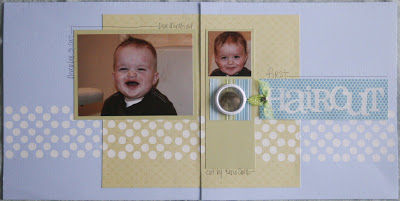 I still have a picture that I need to put in that small green space, but I wanted to post this layout anyways.