Yesterday morning, when I went to get Liam out of bed I found this…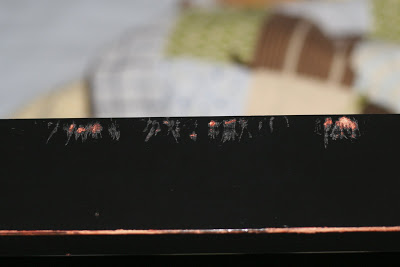 He was up for about a half an hour just talking and playing in bed so I thought I could catch a few more z's. Look at this innocent face!!!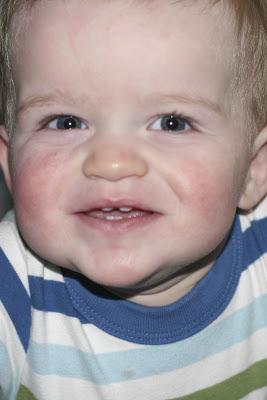 Come to find out that his 5th and 6th teeth came in yesterday! Now I know not to sleep in too long any more. Good thing we can always sand it down and re-stain it.