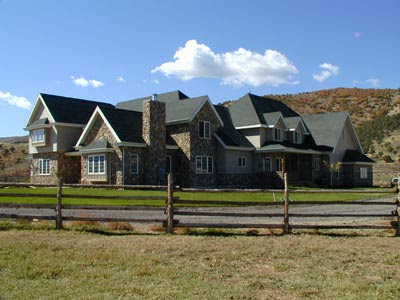 Out of all the years that I have been going to this scrapbook retreat, I would say this was the best year ever. Of course, I have said that every year. I also got the least done this year, too, so I don't know what that is saying. About 22 ladies come for the full weekend and then Friday night other friends that don't scrapbook or that can't come the whole time come up for dinner and games. All 45 of us stayed up until midnight playing "Do You Love Your Neighbor"! I thought I new a lot about my friends until that game. I started 14 layouts, but am still working on finishing them all so I can post them. I think what I love about this weekend the most (besides scrapbooking and friends) is that someone else is making the meals. We have the option to either clean or cook so this year I opted to clean. HELLOOOOO!!!! I enjoy cooking, but cleaning taking so much less time to accomplish. It's also super fun to stay in this gorgeous house. IT'S HUGE! Even more gorgeous when it's covered with 5 feet of snow. Seeing and catching up with friends is always a great way to start off the year! I just wish it could have lasted a bit longer!
*One a side note* I have two items of great news to share…
That mysterious website that I have been talking about "should" be ready the middle of February!!! I am super excited for it!
ANNNNNDDDDDD…one of my fantastic best friends called me today and shared that she is engaged! I am so happy for her and her fiance. I will keep you updated with all the fun details. Congrats, Lyndsey!