Well, since Liam is a big boy now (*sobs*) and is pretty mobile (HE TOOK HIS FIRST 4 STEPS the other night…totally unexpected…yeah, right…I was bribing him with my cell phone and he came right from Ian to me!) I have given him some tasks or chores, if you will, to do around the house. We are family and everyone needs to pull their own weight.
He is the official "towel on the head" doer.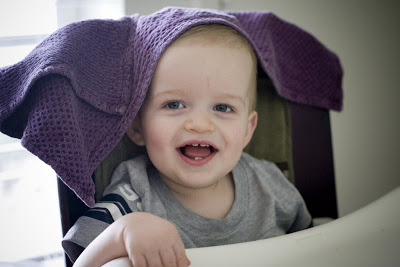 The official"let's play peek-a-boo" person.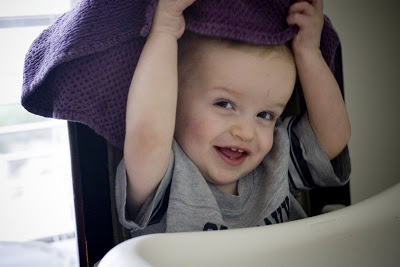 The official "so cute" family member.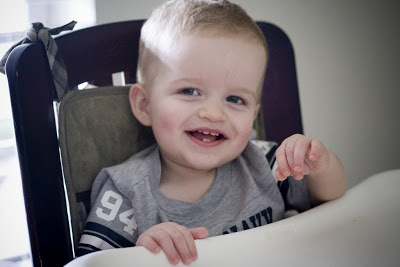 Also the official "kiss blower".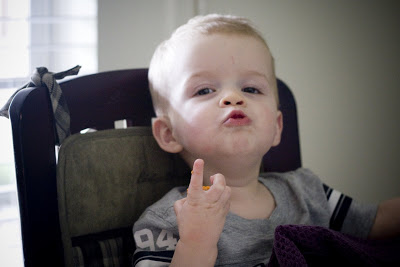 He pulls double duty in the "being cute" department.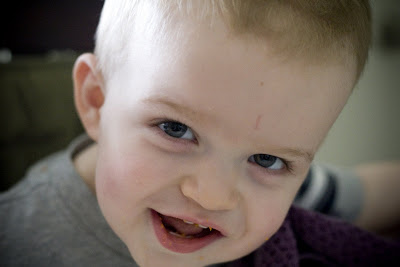 The official "hot pad/dish rag drawer" inspector.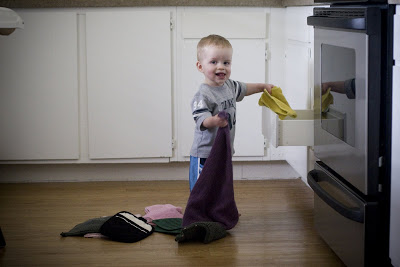 Don't forget the official "let's see if I can get mommy's stove door clean with my spit" person.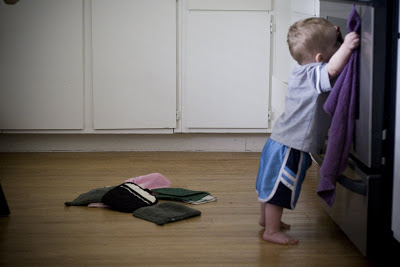 Along with inspecting the drawers he is in charge of inspecting the cabinets as well.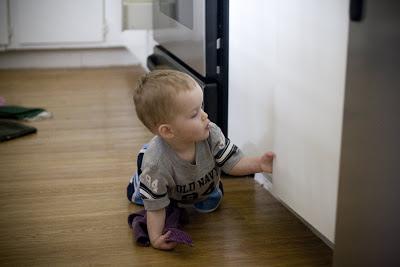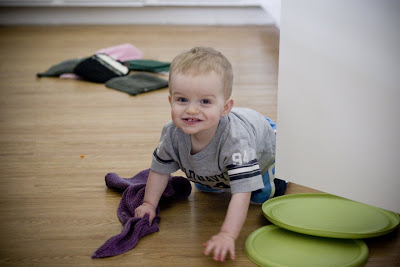 More of that cute department.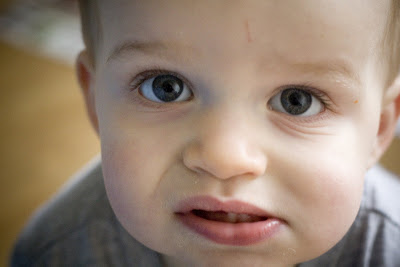 And if that wasn't enough, we dubed him the official "junk mail" opener.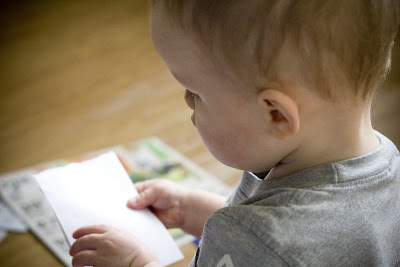 He is such a good worker!
He cracks me up! Whenever he is teething he does this crooked teeth/weird jaw placement smile thing. In the last few weeks he has grown up so much. Last night when I went in to check on him, I was taken back of how tall he is. He was completely sprawled out on his belly and he seemed to take up the whole crib. Not really, but I just had a future flash memory of a teenage version of him hugging me and being tall like his dad. He jabbers all day long and loves to mimic everything we do…wonderful and scary at the same time!