I was excited to share this over at Mandy's Recipe Box last month and even more excited to share it with you now!  It's one that I knew would be a fabulous recipe even before I made it.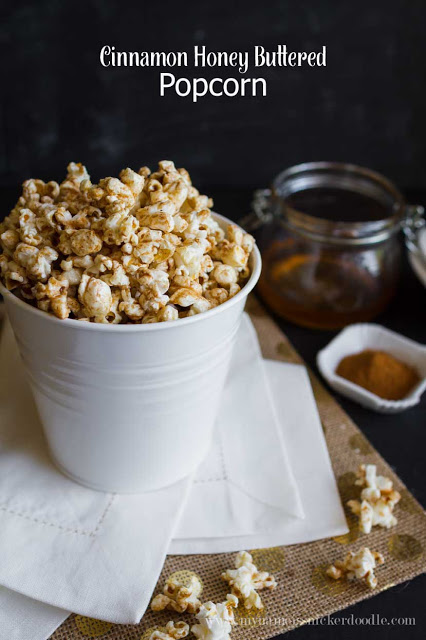 I've yet to see this anywhere!  If you already make this at home, I just have one question for you.  Why haven't you shared this with the world yet?!  It's Cinnamon Honey Buttered Popcorn.  Just the title alone brings a smile to my face!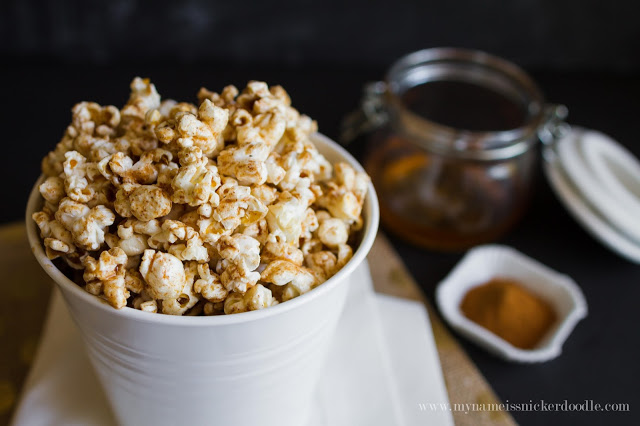 This actually comes from my Aunt Susie who was having movie night with her husband and wanted a snack.  She makes Honey Butter with Cinnamon and they both thought it would be really great on popcorn.  It turns out, they were right!  Even if you don't have honey butter on hand, I'll share with you the easy way to put this all together in minutes!
Cinnamon Honey Buttered Popcorn
Instructions
2 bags unbuttered popcorn, popped
1/2 cup butter
1/3 cup honey
1/2 tsp cinnamon
salt
Directions
1.  Pour your popcorn into a large bowl and set aside.
2.  In a medium glass bowl, melt together butter and honey in the microwave for one minute.
3.  Stir in cinnamon until well combined.
4.  Pour over popcorn and toss to coat.
5.  Sprinkle with a little salt for a salty sweet treat!