Here are a few more 'A's that I got for my birthday to add to my collection. The pink 'A' I made with french knots and used some of the material from my quilt that I am almost finished with…YEAH!!! I love collecting such a fun letter.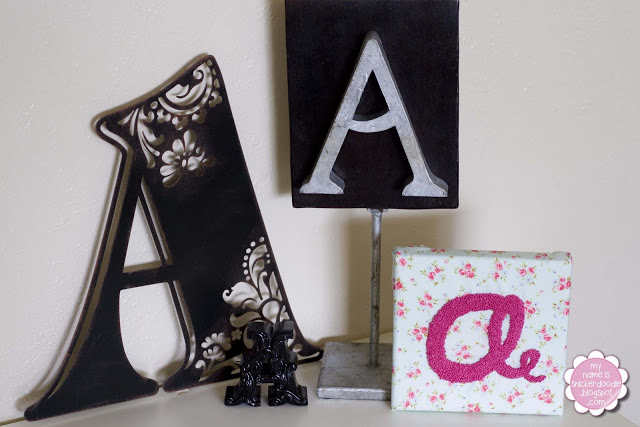 This last weekend we went out the Lorelei and Alan again for a date night. They planned for us to go to the Fort Worth Main Street Art Festival. Earlier in the week I had told Ian that we were going out with them and possibly our other friends, Stephanie and Mark (they ended up not coming and were missed). He didn't even ask what were were going to do, but just knew we had good company so he was good with that. Thursday he called me up from work and asked what we were doing that night. I told him that I had Enrichment and he asked if I could get out of it. I couldn't so he asked what we were doing Friday night. We weren't doing anything so he said he was taking me to the Art Festival. I just laughed and told him that was exactly where we were going on Saturday. Too funny.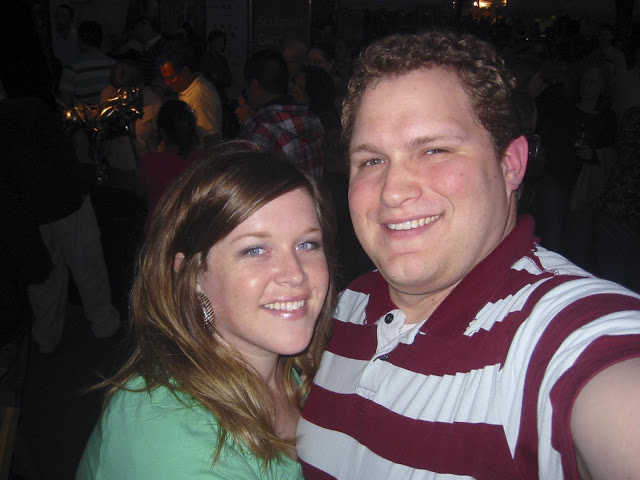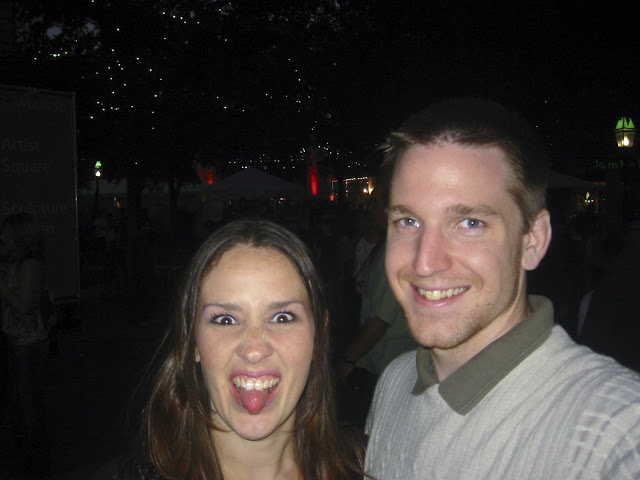 (Lorelei isn't aware that I blog any and all pictures…remember to always smile!)
I'll be honest…there were only a few booths that I was impressed with. All the others…well…I guess art is really, really interpretive.
We walked around with our Jamba Juice appetizers (I laaahuuuve Caribbean Passion)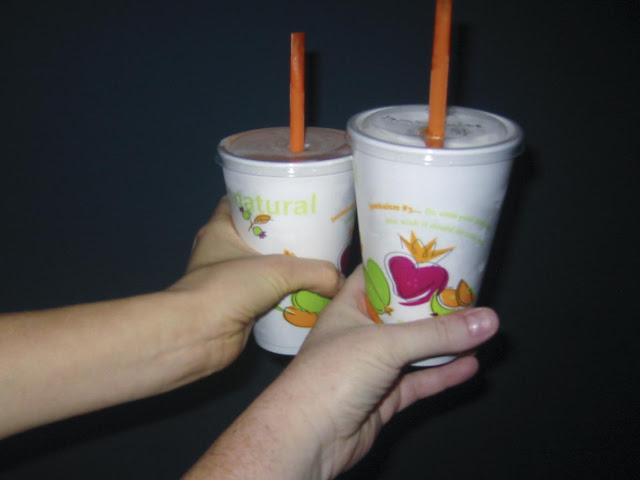 and then filled up with food from the ever so fabulous P.F. Changs…I am craving it right now! We stayed out way too late, but how could you not with fabulous things are happening!