Monday we had Ian's sister's family over for Family Home Evening. The breakdown of the fabulous evening…
I made tortilla soup and totally botched the first recipe so I had to quickly find another recipe and whip it up in 30 minutes. It was very delish and the recipe is soon to follow. (Accompanied it with garlic cheese biscuits!)
Had a wonderful lesson taught by Liam's 7 year old cousin. She reminded us why we celebrate Christmas.
Headed out to see all the neighborhood Christmas lights while singing the 12 Days of Christmas as fast as we could!
Stopped off at Braums for the ever so fabulous peppermint chocolate chip ice cream (double scoop on a cake cone…Ian desired his in a shake…Liam shared both of ours.)
Ended the night by creating our very own snow globes.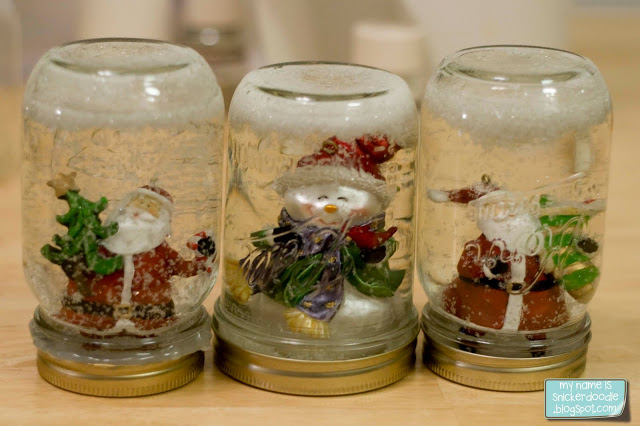 Liam also has been enjoying licking his very own gingerbread house that his grandma Belinda made especially for him. It cracks me up that every time I walk past it, there is more candy missing!


I am getting ready for our little Christmas party shindig and for our Christmas dinner with family. I have been looking over some fun dessert recipes and wanted to share links to in case you haven't made up your mind for what you will make!
How about Eggnog Bundt Cake, Toffee, Bon Bon Cookies, Christmas Crunch, Fudge, Peppermint Poke Cake which is what I am making (with crushed candy cane on top) along with some (non-dessert) Ranch Sausage Stars, my favorite cheeseball, and Bacon Pinwheels. Lots of cheese and processed pork, YUM!
I truly hope all of you have a wonderful Christmas and holiday with your friends and family! I know we are excited and looking forward to these last days of 2009!