In my efforts to get my kids to eat new and different things I was inspired by The Two Bite Club's recipe for chicken legs. I grew up eating chicken legs and I still love them to this day.
I (of course) altered my recipe to make it fit what I thought would taste best for my family and they turned out fabulous!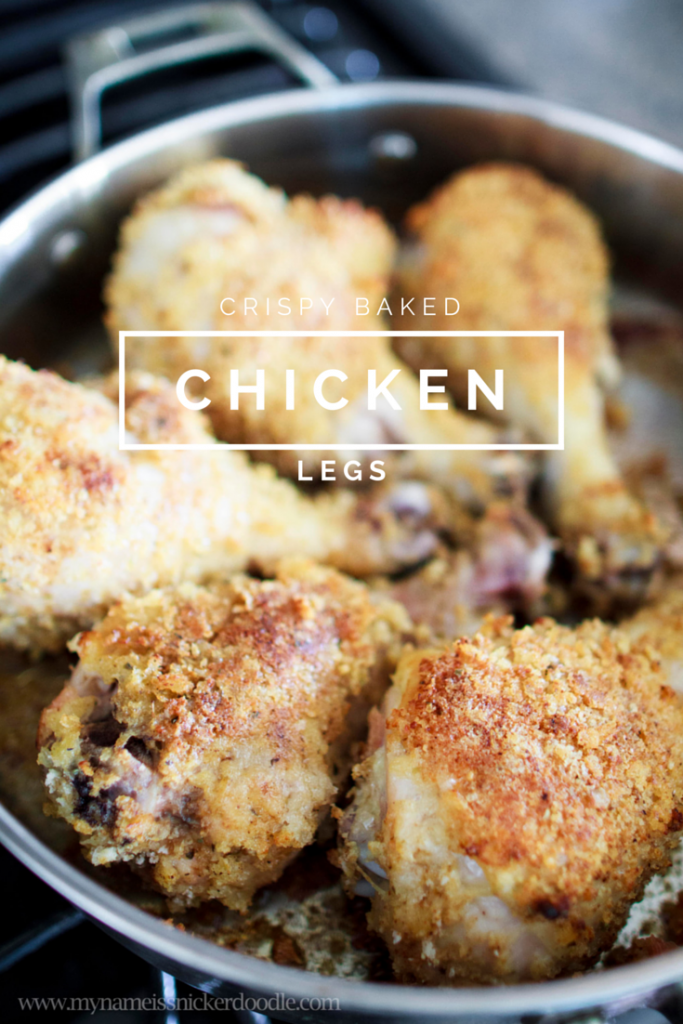 It's truly the panko crumbs that make this recipe so good.
The combination of that and the seasonings make these irresistible.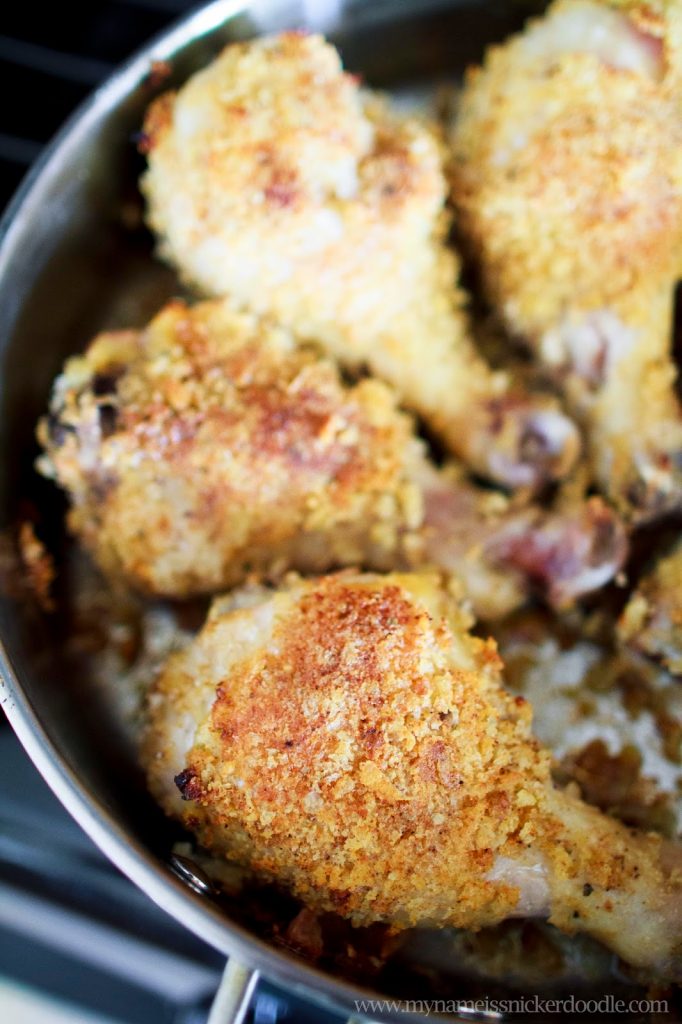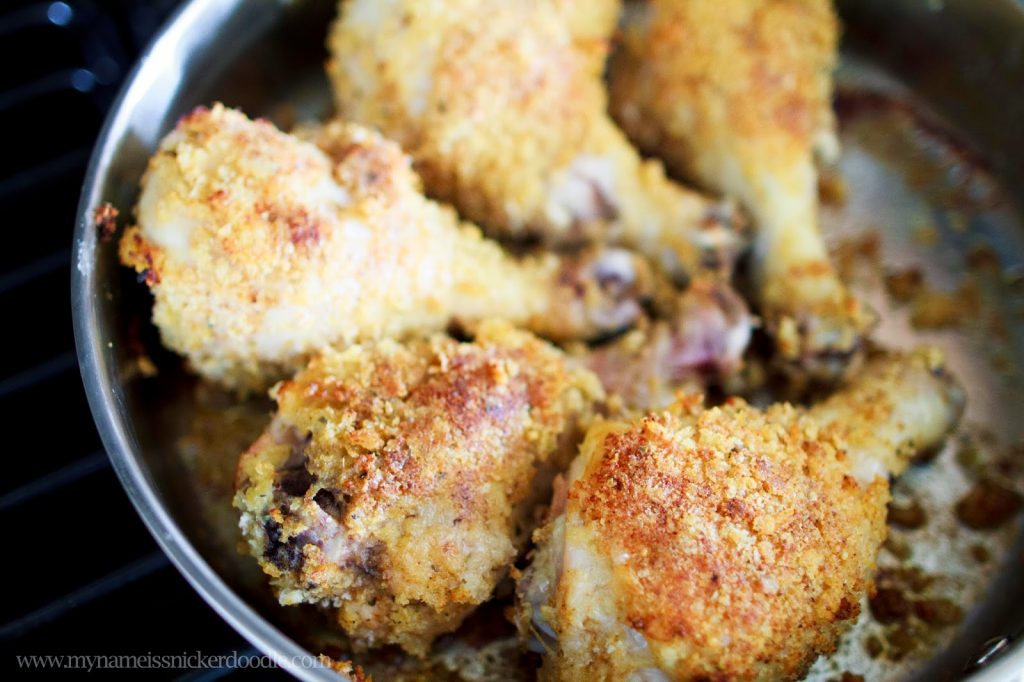 Crispy Baked Chicken Legs
Printable Version
6 chicken legs
1/2 cup all purpose flour
1 egg
1 TBSP water
1 1/2 cups panko crumbs
1/4 cup Parmesan cheese
1/2 tsp salt
1/2 tsp garlic powder
1/2 tsp chili powder
1/4 tsp pepper
2 TBSP butter
2 TBSP olive oil
Preheat your oven to 425. Place butter and olive oil in a large oven proof skillet and put in oven to melt. Pour flour onto a plate and set aside. In a shallow dish, whisk together egg and water and set aside. In another shallow dish mix together panko crumbs, Parmesan cheese, salt, garlic powder, chili powder, and pepper. Dredge each chicken leg in the flour, then egg mixture, then panko crumb mixture. Get them each really coated in the last mix. Add them to the hot pan and bake for 40 minutes. Turn over and bake for an addition 15 minutes or until chicken is cooked through.
This recipe is linked up at – Totally Talented Tuesdays, Whimsy Wednesday, Wow Me Wednesday, Weekend Re-Treat, The Creative Collection,