I have made this toffee recipe twice this weekend. I haven't ever made candy before, but it was super easy and very fabulous! Move over Score Bar!
I also made some homemade ornaments for our tree.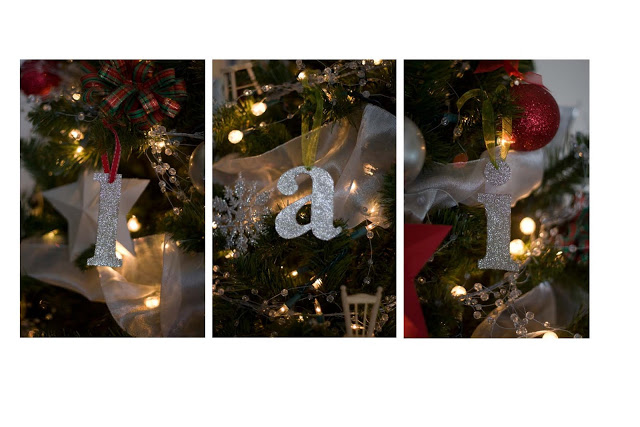 I love initials so of course I had to adorn our tree with them.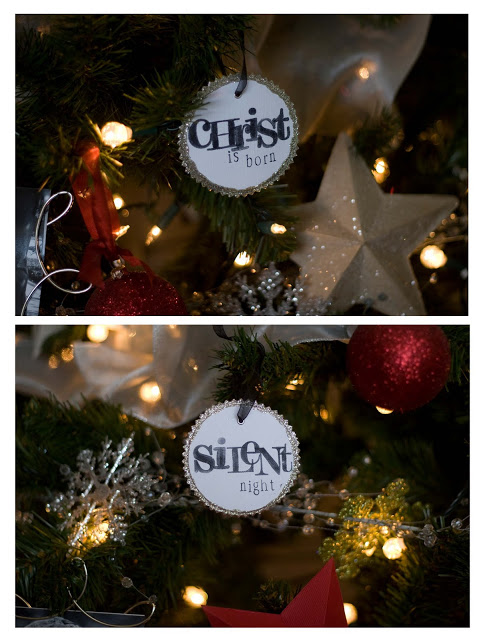 I saw something similar at Pottery Barn with initials, but since I had already done those, I created some with holiday spirit. The others not pictured are Merry and Bright, Joy, Noel, and Winter Wonderland. Ian also got into it and created fabulous red and off white paper stars (seen in that first picture). I love adding to our tree every year!
Sunday morning Liam was having fun dressing up as his uncle Logan…see the resemblence?