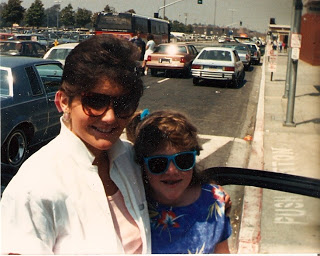 This recipe I got from my aunt Lisa. She is the type of person that you can completely trust to love the recipes she shares with you. So if you haven't had this before…it is a MUST TRY!
I think I am 10 years old in this picture. Lisa was dropping my mom and I off at the airport after our visit to Cali. Notice the awesome feathered bangs! What was I thinking giving those rad sunglasses away? Lisa was and is the best!
Christmas Crunch
1 large bowl full of (all of or some of):
cereal
pretzels
popcorn
nuts
2 2/3 cups sugar
1 cup karo
2 cups real butter
In a large saucepan, stir together sugar, karo and butter over medium high heat. Bring to soft ball stage. Pour over dry mixture and coat well. Transfer to cookie sheet and lightly sprinkle with salt. Dry over night or for several hours.
* I used rice chex, corn flakes and pretzel sticks.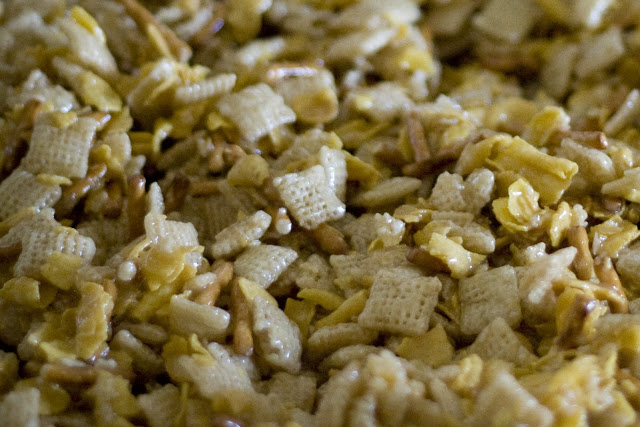 If you plan on giving this out as neighbor gifts, you are going to want to make a double batch because you will eat half of it yourself as it is "drying"! I made it for a party we went to last night and every time I went to the kitchen, I helped myself to just a little.