Every few years my birthday aligns on the same weekend as Easter. It's happening again this year and I couldn't be more thrilled because I will be turning 40!!! Typing that out makes me cringe slightly, but there really is nothing I can do about it, right? What I can do is try to have a positive outlook on growing older and wiser!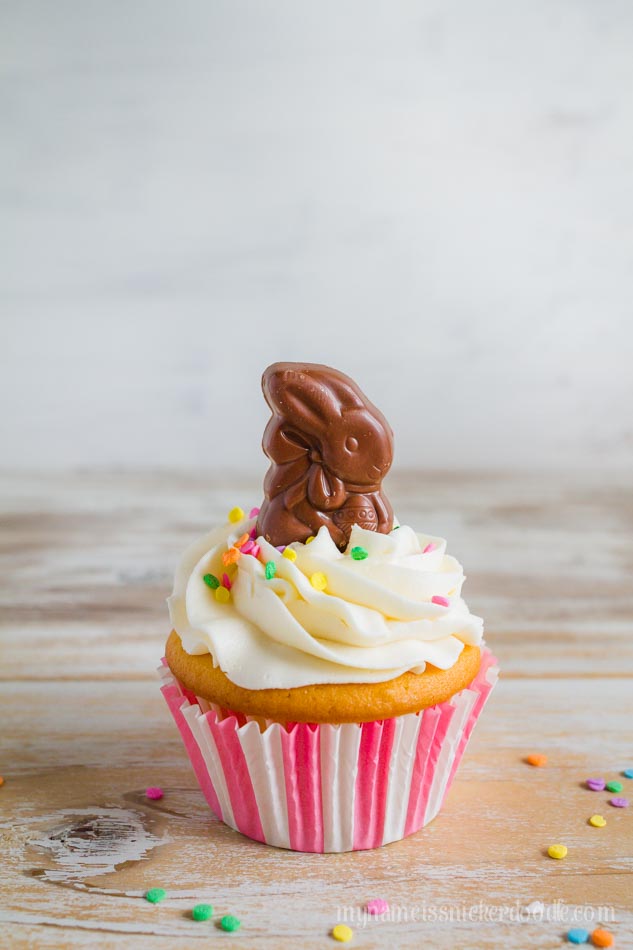 I found these adorable little chocolate bunnies (their filled with caramel!) and knew they would make adorable Easter cupcakes. The thing is I already made these Vanilla Cupcakes with Vanilla Frosting and just topped them with the bunny! SUPER EASY and quite adorable.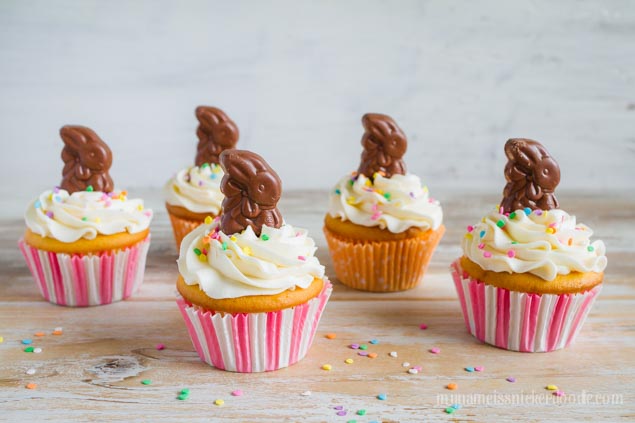 It just makes them a little extra special for the holiday. I'll confess that I hid the last cupcake from my boys so I could enjoy it after they went to bed! Any other mom's out there do this? I sure hope I'm not the only one.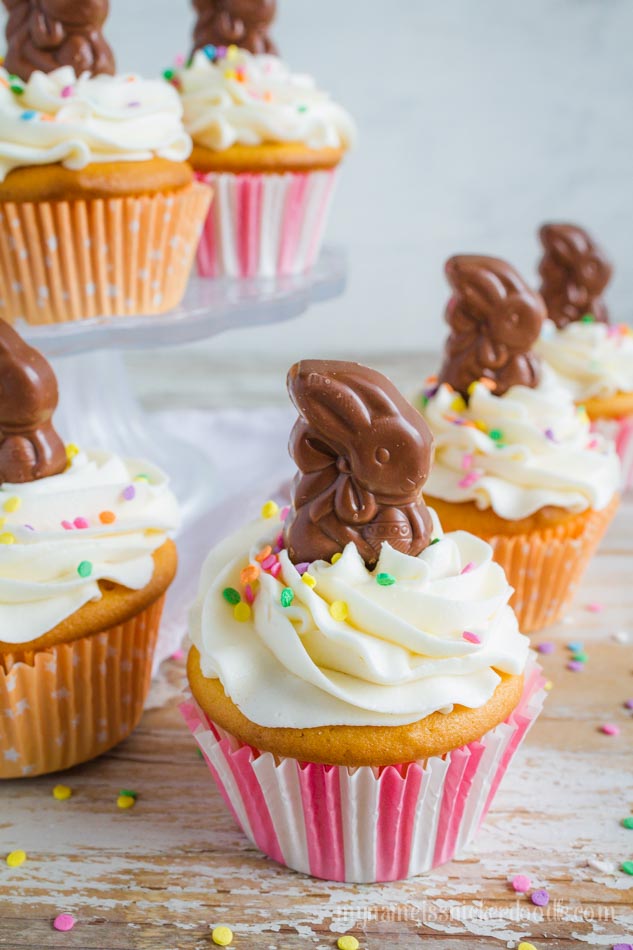 Easter Cupcakes
Ingredients
Vanilla Cupcake Recipe
Vanilla Frosting Recipe
Ghirardelli Caramel Filled Bunnies
Directions
Make cupcakes and frosting then top with unwrapped chocolate bunnies!