We are skipping Fabulous Food Friday and trading it for a recap of the fabulous time I had last night. The New Moon movie was everything I was hoping for! I expected it to be that good. I mean, you can really only get better after Twilight. Some people are shocked that Twilight is not my favorite movie. I still watch it all the time, but as for the film itself…AWFUL!
Okay here is the rundown of the night…
Lori and I were the very first in line for our time slot, but then we left to get something quick to eat.
When we got back we were 5th & 6th so we were still thrilled.
We played some Twilight trivia.
I won a New Moon poster!
We met up with some other fabulous friends.
Got seated in the theater by 9.
All of us started lagging by 10ish and then got our second wind right before the movie started.
After the movie Lori and I treated our selves to IHop and endless talk about the movie.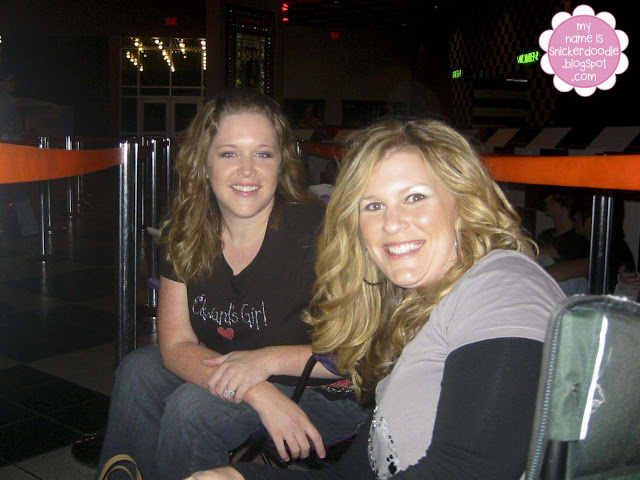 Lori and I waiting in line…We were the only smart ones with chairs. However, everyone else there was under the age of 17 and can still find comfort in sitting on a hard floor.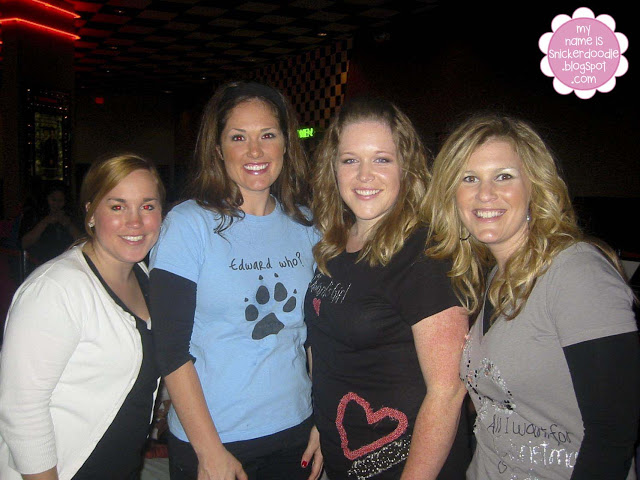 Jesica, Stephanie, Me and Lori all in our cute shirts! Shirts goes as follows…A glittery "E" that you can't see but so adorable, Edward Who? (love it), Edward's Girl (I completely messed up the first time so hence the weird black polka dot ruffle) and All I Want For Christmas is Edward (genius!)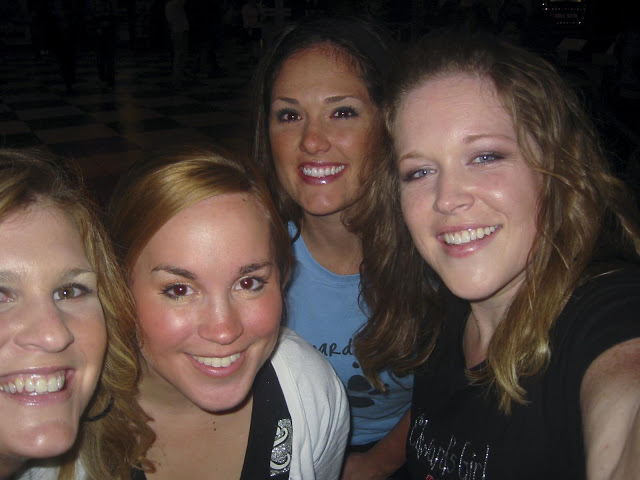 I am a sucker for taking pictures at arms lenght (a mission thing I guess)
Take one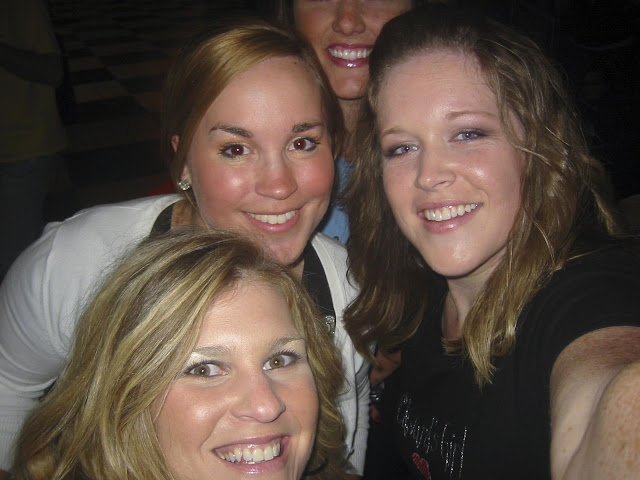 Take two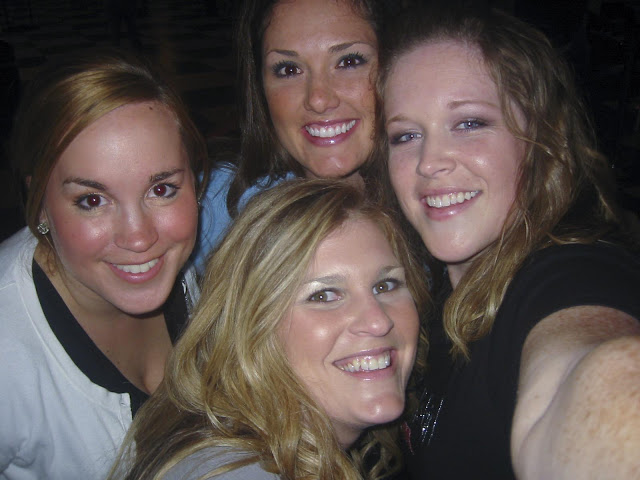 Finally we got it! My arm is not that long so you really have to squish!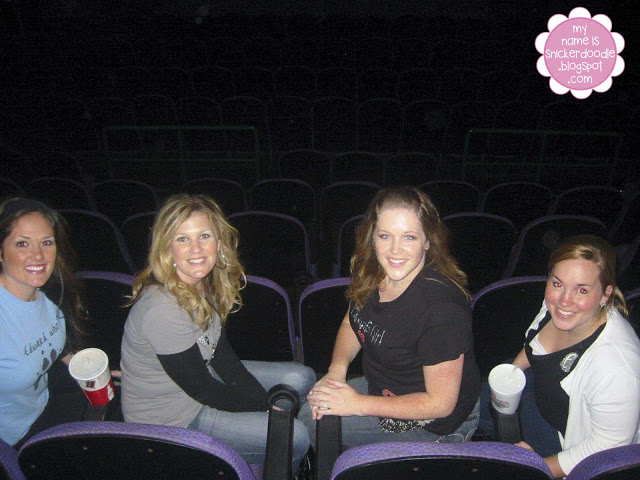 Waiting anxiously to see the movie. At this point I am really envious of those of you who could get seat assignments with your tickets!
We all had super tight and sore legs after sitting in not too comfy seats for 5 hours! But who really cared when we got to see such a fantastic movie?
So many people have asked me what I thought of the movie so far. It cracks me up because they know I am a super fan. I will try not to ruin the movie for anyone who hasn't seen it yet.
Movie Likes (I have a lot more, but I don't want to give anything way!)
Jacob totally made this movie for me. I am still Team Edward all the way, but luuuuve Jacob! I guess you can call me Bella because she is such a brat liking both.
Absolutely was creeped out by Aro. I had seen some clips of him and didn't see what all the hype was about. He is CREEPY!
Loved the very first kissing scene between Edward and Bella.
Completely love how they ended the movie. I feel really bad for those who have seen the movie, but haven't read the books. WOW!
Two favorite lines from the movie…"I'll come back when you put the dog out." and "What a marshmallow."
Movie Dislikes
Alice's wardrobe. Her birthday party dress was great, but then she looked like an old maid for the rest of it.
Jasper's weird hairdo.
The lack of funny lines from Charlie.
Didn't think Jane was scary like everyone said she was going to be.
Yes, that is all I didn't like about the movie!
About 5 minutes before I got home (at 4am) Liam woke up struggling with this cough he has had for a week now. Ian was up with him and we all didn't get back to bed until close to five.
I woke back up around 8 to Liam turning on my bedside table lamp, climbing up in bed with me, kissing me on the forehead and saying,"Mom, wake up!" How could I be grumpy after that? I took a little nap today and am actually feeling pretty good. I think it's still because I LOVED THE MOVIE and cannot wait to see it again.