Recently we got to visit with Ian's cousin's family from Utah. Kennedy is only days older than Liam and we used to hang out with them when we lived there. It was sooooo good to see them again. I stole these pictures from Janine's blog…with her permission of course so I guess that isn't really stealing…because I don't steal.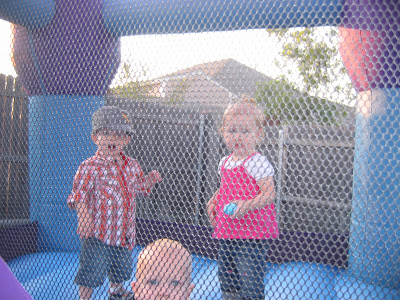 Liam and Kennedy playing in the Jump house at Jordan's first birthday party! Liam absolutely loved it!!!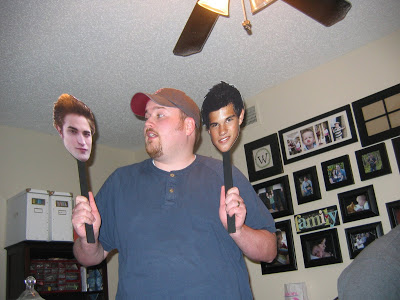 We took Hal and Janine to Buffalo Wild Wings and gorged ourselves. If that wasn't enough we ate some Braums ice cream to top it all off! Afterward we hung out at our place……with Edward and Jacob of course. The three men of Janine's life!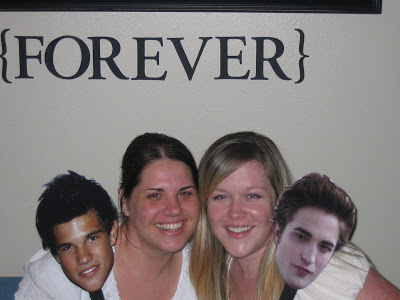 Edward and Jacob had to have a picture with their girlfriends. Hal and Ian don't mind one bit…because they are made of paper! I am not that crazy…maybe a tad!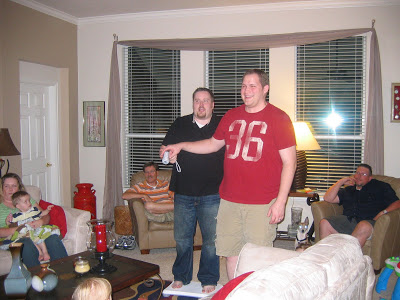 The boys getting the butts whipped on Wii Fit. That "game" is such a blast (workout)!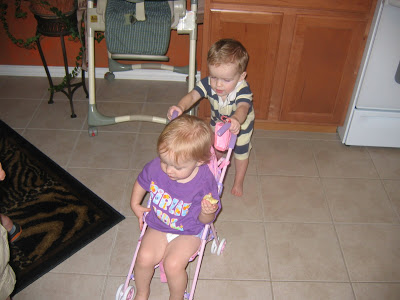 It's so great to see our "babies" actually playing together now.
We are so happy that we got to see them for a visit. They are some of our favorite people!!!