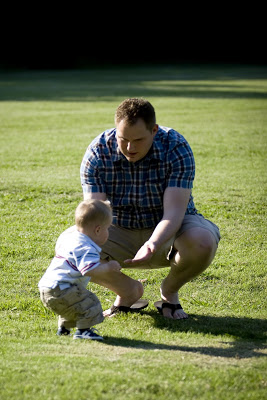 I had such a fabulous weekend with my family. We kinda turned Father's Day into a weekend thing which Ian didn't mind a bit. Friday was our date night so I made Ian choose where we at and what movie we saw. I have been dying to see any movie in the theater for a long time. He ended up choosing Olive Garden. For the longest time Ian hated the OG. Finally he found a delish dish there that actually my dad was recommend first. I could go there anytime. Unfortunately, I think only the Utah OG's have frozen raspberry lemonaids so I miss them here! After a pretty good recommendation from our friend, Mike G. we wanted to see Prince Caspian. We had no expectations because we really didn't enjoy the first one. (We now know it's because we were coming off of the Lord of the Rings high and nothing really can compair.) We both really liked this film. I even got a little teary at the end. This beautiful song was playing and with the context of the underlining story, how could you not. The next day, Ian went and bought the soundtrack on iTunes and we have been listening to the three worded songs all weekend. YOU MUST listen to this!!!
If you know Ian really well, you know that he is a hard one to surprise. Not that he goes searching for anything…he accidentally stumbles across it. I had boughten him a few little things for Father's day and wanted to do a cheesy clue hunt for him to find them. Well, knowing that I he was going to be home all weekend, I hid them on Friday in places I didn't think he would go. A huge bag of peanut M&M's in with the cookie sheets, a tie in the laundry room, a clue in the spice cabinet and his new Rubik's cube in my scrapbook closet. He helped me make muffins on Saturday morning and I stupidly asked him to get me out the muffin tin…in with the cookie sheets! He needed to iron some shorts so he stumbled across the laundry room. Finally I gave up and just made him do it Saturday instead of waiting for Sunday. He loved it reguardless!
Along with his gifts I made him a chocolate, chocolate, chocolate cake which he requested.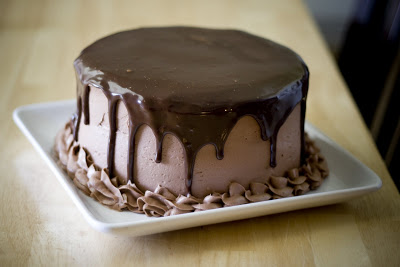 Sunday at church we heard from some of the young men and they really had some great talks. When we got home, we snuggled on the couch and later we all took much needed naps!
I love Ian so much. He truly is a wonderful father and husband. I love to watch him and Liam play together. Every now and then Liam will sit still enough to fall asleep on Ian when they are watching a movie together. I am so grateful for him and all that he has done for me and our family. I love you, Ian!