For those of you who are new to my blog, FFF stands for Fabulous Food Friday! Every Friday (mostly) for the past two years I've posted a recipe or two.
Last Friday I reached FFF #100 so I wanted to do a
giveaway to celebrate such a great accomplishment for me!
AND I also wanted to celebrate all of the new friends that have stopped by recently
(thanks to Pinterest, Tastespotting, and EatLiveRun)!
I truly appreciate all of you and want to show you my appreciation by doing a giveaway!
And trust me when I say I wish I could send you all something fun in the mail,
because who gets fun mail anymore?
So here is the scoop!
I am a new fan of Anthropologie…I know…I am not as cool as some of you who
have like "Anthro" for years now, but it just took time.
It took me realizing that it wasn't just cute clothes, but other goodies as well.
Like these…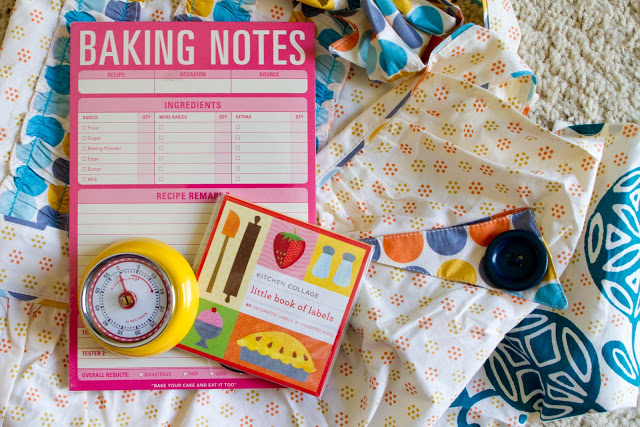 When thinking of what I wanted to giveaway,
I knew it had to come from my new favorite store AND had to be baking related.
We are celebrating FFF afterall!
So for my first giveaway I want to have the chance to win a super cute,
lemony yellow, Anthro kitchen timer.
Also a fun pad of Anthro Bakers Notes.
Plus some very sweet Anthro kitchen labels.
And the the highlight of the whole package…the most adorable Anthro apron.
Here's a bigger picture…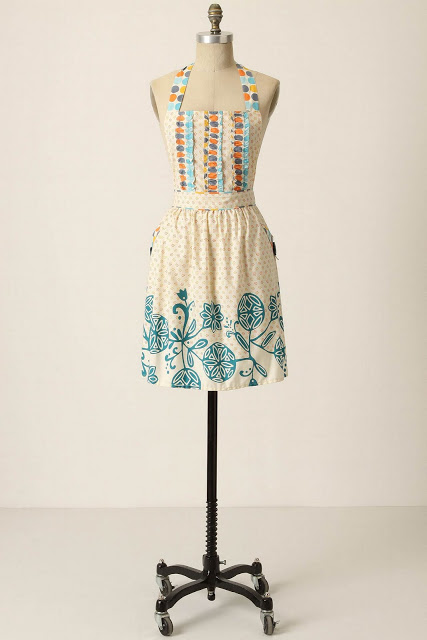 You want it, don't you?
Well, I am going to make it simple to win!
(Please leave separate comments for each one.)
Not that I don't love my over seas friends,
but please only enter if you live within the continental US.
1. All you have to do is Follow me and
leave me a comment that you did so!
2. If you already follow me,
leave me comment so that I know that
you want to be entered for the giveaway!
3. For a second entry for this giveaway,
all you have to do is pin something to Pinterest from my blog.
A recipe, a craft…just leave me a comment with a link to it.
If you need an invite to Pinterest,
just let me know and I would be happy to invite you!
And if I haven't gone on long enough…
I am having a second giveaway for all my Facebook Fans!
Since I technically can't do a giveaway on FB, I will just do it here.
Here's the scoop.
I want to give one of my fans these totally awesome measuring spoons, also from Anthro!
My only regret is that I didn't buy a set for myself
(I think I'll put that on my list to Santa!)
So all you have to do is…
1. Become a fan of my Facebook Page and
leave me a comment here that you did so.
2. If you are already a fan,
leave me a comment that you want to be entered in this giveaway!
Both giveaways will close Thursday, October 13th and
the winners will be announced here on Friday, October 14th!