Pretty soon to by the 5 of us when Owen comes around.
A few weeks ago when I was washing some baby clothes of Liam's, trying to get ready, Liam pulled this little baby bear out of the bucket. It has been his constant companion this last little while. He also saw the little clone blanket I tried to switch his big blanket with two years ago (he wanted nothing to do with it then) and snatched it up too. Now bear has his own blankie. Couldn't be more sweet!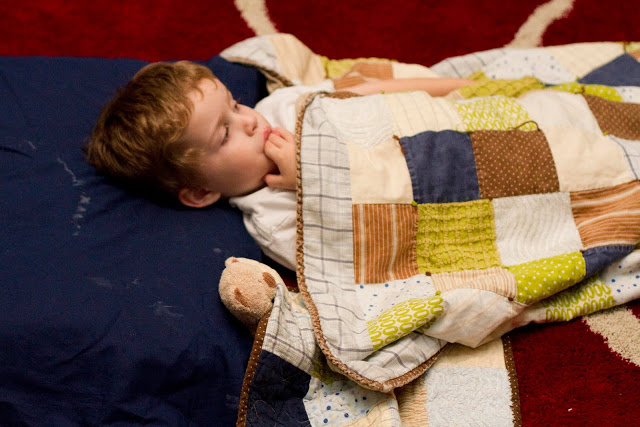 Don't mind the pillow case please. He sweats A LOT when he sleeps, (just like his daddy!) and this is a two day old pillow case. My induction into boy-dom…here come the stinky gym socks!