I'm so excited to finally announce my giveaway! You all have been great to like me on Facebook and join me here so thank you very much!
Can I also thank you for being so patient with me? I haven't been the best at posting constantly lately or posting anything super exciting/inspiring. My life is different that I had thought it would be at this point and I was having a hard time adjusting to somethings. But, I'm fully on track and really appreciate all of your kinds words and uplifting spirits!
What I'm giving away today is something that took a lot of my time at the end of last year. Ian and I decided to start up our own little business and I was completely thrilled by the whole thing. It was stressful trying to get it to all work, but I knew the product was fantastic. We were creating statement frames for the home. We practically sold out of all of the turquoise ones once we were up and running.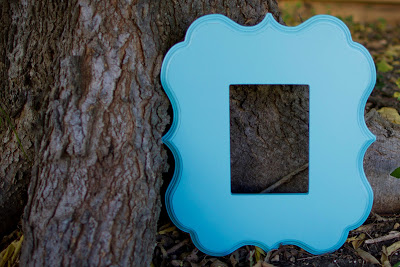 We saved ourselves a few to update our picture wall above one of our couches. (Sorry for the horrible picture). I wish that I had a before picture. It was all black frames and we wanted to incorporate more color. Granted, we still added in grey and white, but you know what I mean.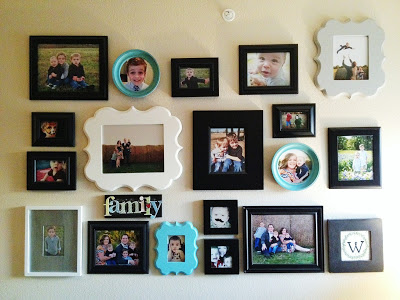 So fun, right? We currently aren't making any more than what we originally did. Why? Well, both Ian and I felt that the timing was off. It wasn't right for us at this time to dip into such a venture. Some other reasons (some unknown and some known) also played into the decision to stop moving forward. We truly hope to revisit it when the time is right.
Regardless…I had one of these in mind from the very beginning to giveaway to one of you!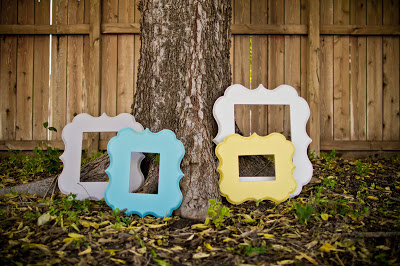 The winner will get to choose between a grey or yellow 5×7 frame. All you need to do to enter is leave me a comment with your name
and telling me which color you would choose.
Please only enter if you
are already a member of my site AND have liked me on
FB
!
You have until Monday, March 18th to enter
and the winner will be randomly chosen
and announced on Tuesday, March 19th!
{The frame is lightly distressed and will come with a clear acrylic insert}