for punishment…
sucker…
just (can't) say no…
That would be me. Ian called me Friday afternoon and asked me a very big favor. His boss is having a baby and their work is throwing her a baby shower this Wednesday. One of my favorite gifts to give to new mom's that don't scrapbook is a baby scrapbook. I've done it a couple of times in the past and love it. When he asked me to make one this time, I was totally apprehensive to say yes. Simply for the time factor. I would need to mail it out on Monday so he could have it in time. His pleading edge was that I could buy whatever I wanted for myself…that changed the tables a bit so I said I would. 6 hours and a finished 10 2-page 12×12 baby album later, I got it in the mail just in time. I just sure hope that she likes it. I would have taken pictures of it, but refer back to that time factor sentence! I am always (mostly) happy to do things for Ian be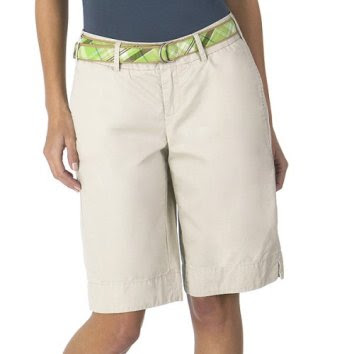 cause he is a very grateful person.
I did have time to fit in shopping with my mom this weekend. Since my birthday is coming up soon she took me to Target to get something fun. I got these very fun shorts and this adorable cardy. I feel very springy! I tried on a million things, but fell in love with this. I love Target. I haven't ever left that store thinking, "Wow, there was nothing there that I liked at all!" It's usually quite the opposite. We had fun just looking around and of course she did the grandma thing and bought Liam some shorts and shirts for the hot weather we will be welcoming in with our move!
Yesterday I got to go out to lunch to delicious Brick Oven with Janine and little Kennedy. It was so good and the company was even better! It's always so fun to talk to Janine and see our kids play…well…atleast be together because the really are too young to even care! While I was there, I got to see my friend Jamie there with her family. Happy Birthday, Jamie!
I was an eating out pro yesterday because for dinner I went out with my parents, grandma and cousins to a Mexican restaurant that was on my to do list. It's great to get together with family. They love you no matter what! However I did realize that I don't really like the food. It just has good memories attached. I was telling Ian last night that I think my food tastes have changed since I have had Liam. It's weird!
Anyways, I had a great weekend. Here is a picture of Liam with his Easter basket.