In the hospital Liam discovered that feeding little brother was actually kind of fun. Now that we are home he thinks it's still fun (half of the time) and is a great helper. He gut laughs when I burp Owen and he makes "funny" faces. I sure hope they will be best friends.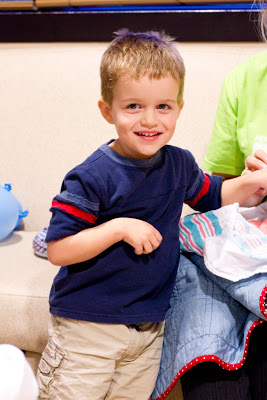 He was so proud of himself for being a good big brother.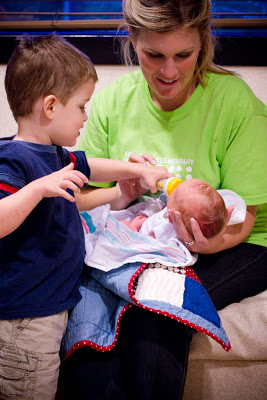 Speaking of best friends…I am so grateful for my bestest, Lori (above)! She sure took care of us in the hospital and brought me my favorite things. Just as I know my other bestest friends would if they lived closer. Miss you and love you long distant besties!