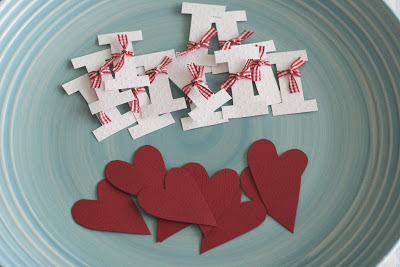 Okay, here is the official giveaway entry! For you first timers to this blog, my aunt is throwing a party and has asked me to make the invitations. You are guessing what the theme of the party is. **And try to be specific!!!** The picture is the first clue that I gave (in the entry below) and as "easy" as it was, no one got it. Kidding, it's totally hard and I am hoping that you still get it when it's revealed. I am copying an actual bumper sticker that I saw so I am not making this up.
So here are some more clues…
It's a very unusual theme.
Only ladies will be there.
Think…media.
You might totally get if you read some of my past entries!
We will be having fondue…not a clue, but I am so excited about it!
The prize will be some scrapbook embellishments from my own collection (new of course!) Something small, but at least free, right?
I will draw randomly from all of those who guess it right. You have until Tuesday night and I will post the winner Wednesday morning! Have fun and guess as many times as you want!