We are kind of going all out this year for Halloween. My boys are a little older now and are getting in on the fun. I have about 70% of their costumes finished. I purchased some items, we had some and I just need to make 2 more things to complete them.
We've all had fun in the kitchen this year, too, making tons of Halloween treats. Including these Ding Dong Bat Treats!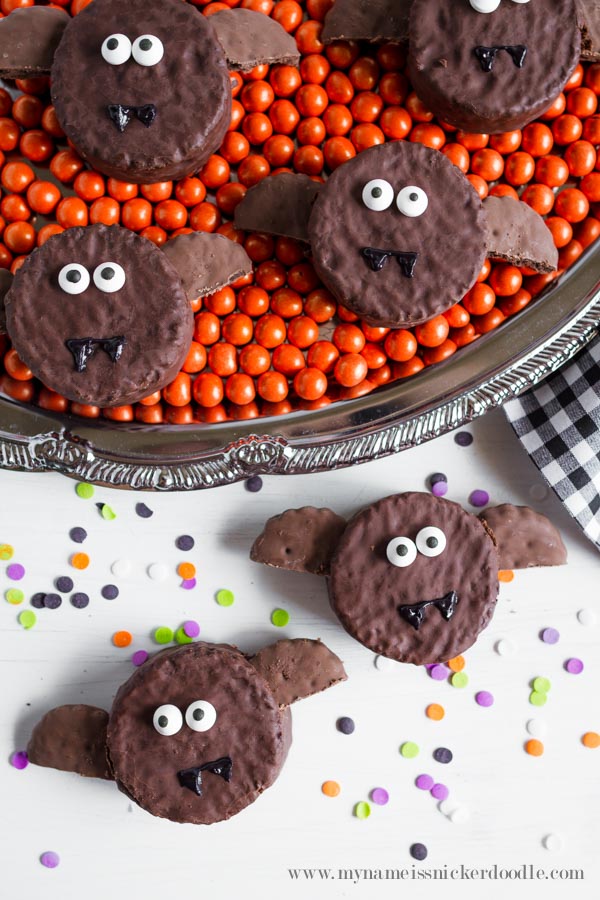 This year I am loving all the bats! I currently have bat decals on my front door and I just can't resist.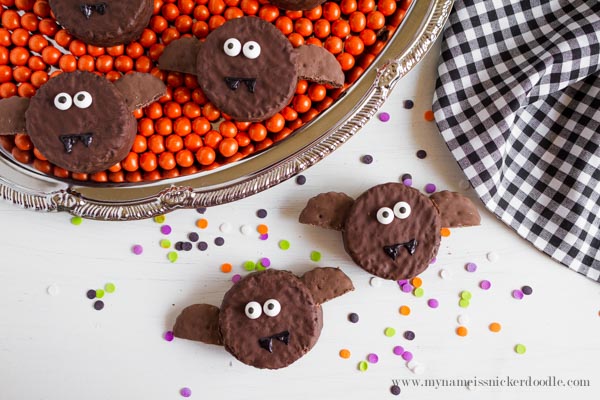 These adorable chubby bats are made from Ding Dongs and cookies and could not be easier to make! It only takes 4 ingredients and can be made in minutes. Perfect for a class party, or just for a fun treat to share with the family.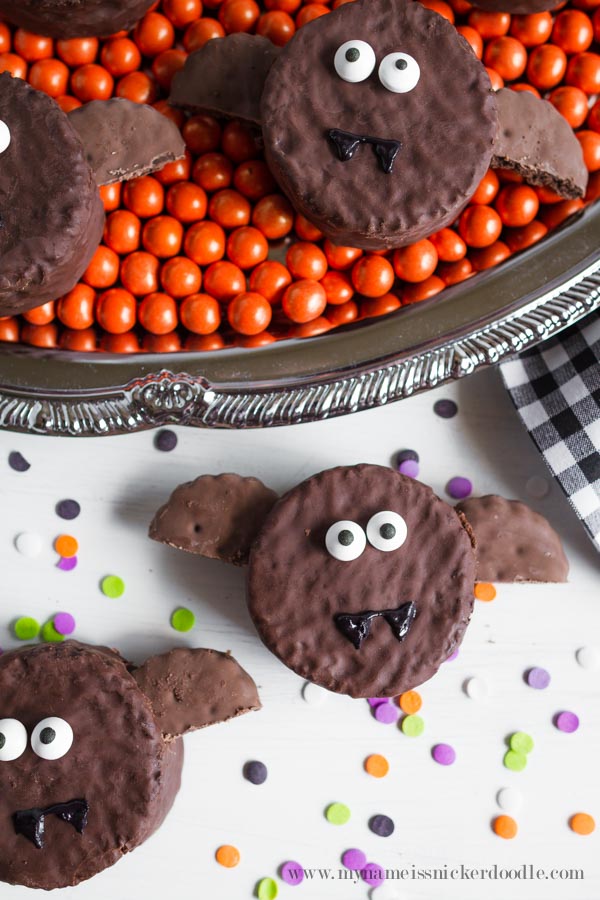 Halloween Ding Dong Bat Treats
Printable Version
Ingredients
10 Ding Dongs
15-20 Mint Chocolate Coated Cookies
20 googley candy eyes
Black decorating frosting in the tube
Directions
1. With a serrated knife, cut the cookies in half.
2. Place one half of the cookie into the side of the ding dong to create a bat wing and do the same on the other side.
3. Use a little of the black frosting to adhere the googley eyes to the top of the ding dong.
4. Pipe a little mouth and two fangs onto the top using the black frosting.
5. Serve.
These other Halloween posts are worth checking out!