So, I still have an evil cough, but I am feeling so much better! I have taken bottles of cough medicine, antibiotics, and bags of cough drops and it is still lingering.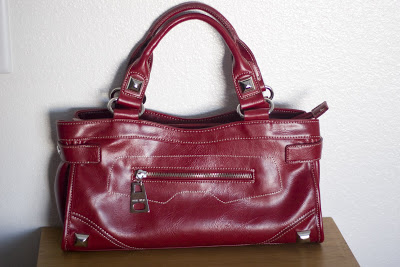 Anyways, I wanted to share with you some Valentine's goodies. Ian got me this adorable purse that I absolutely love. I was happily surprised! Since we have been married he has been my personal purse picker outer because he has impeccable taste when it comes to handbags. Thanks to his twin sister! He got me a black wallet as well because my other one was looking a little worn and dirty.
Another treat was something that I just finished yesterday, but did start it on the 14th. My good friend, Jamie actually got me started on this fun craft. We stitched a scripture quote for some of our Young Women in our church for a program we were doing. I was hooked! While out shopping I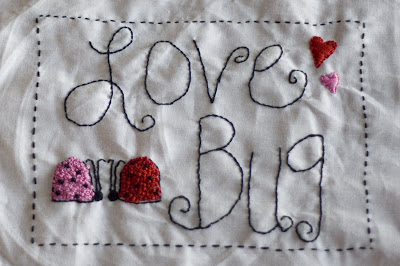 saw a cute Valentine's plate at Hallmark and the moment I saw it, I knew it would be so fun to stitch. I came home and sketched it down so I wouldn't forget it. I had a blast seeing it all come together so h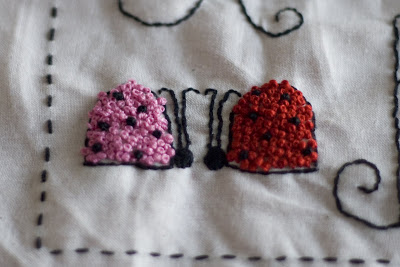 ere is the semi-finished project. I still need to iron it and place it in a 5×7 frame so I can have it out for next year's holiday. Ian thinks I am crazy because I love to pick up new hobbies, but I don't always necessarily finish what I start. What I really love about this one is that it's a hobby on the go.
I can do it while watching TV, on vacations or while in the car. I am so not good at it, but I am sure with a little practice my projects will look better. I wanted this to look "shabby, and homemade"…yeah…that's it!