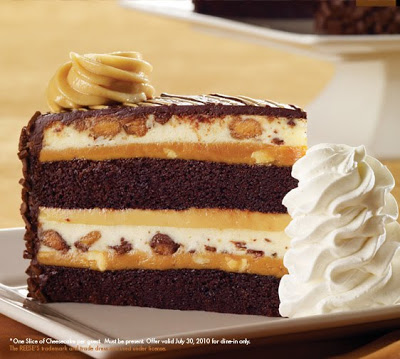 I can't even think about any other food than cheesecake …so no new recipes today!
I just celebrated National Cheesecake Day with two very wonderful friends, Lori and Debbie.
We (meaning me) gorged ourselves on fabulous food (the chicken sandwich sliders and chicken quesadilas are divine coupled with the fried zucchini) then topped off the meal with 1/2 OFF cheesecake.
The newest little sweet baby of the Factory is their peanut butter cup goodness.
Highly recommended!
Friends, food and cheesecake. Does life get any better? Well…yes it does, but I don't know if today can!