I shared this on Instagram over the weekend because it totally struck a chord with me. Sometimes all I do is dream and wish. Is it bad to have hopes and dreams?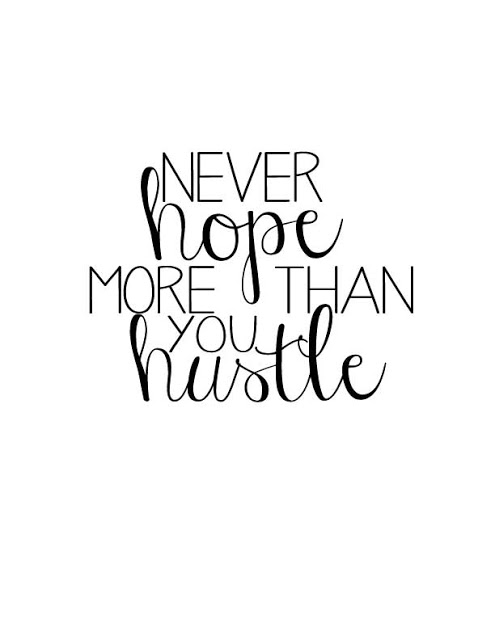 Absolutely not! If it's all you do, though, then you are wasting your time doing nothing about it.
Sometimes for me it's hard to hustle and get things done. I've got three little boys at home and they like to…make things super fun (insert sarcasm here)! Then there are my own little fears of actually being successful in something. How crazy is that? It seems so backwards, but I am working on it! I love this little quote and hope you find some inspiration from it as well.