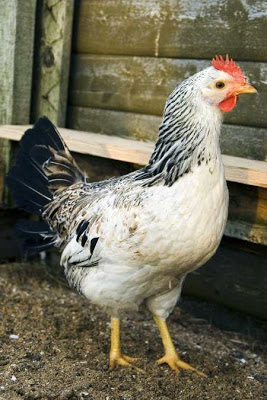 most of the time. It doesn't matter what the situation is, I am usually so scared of being a part of it. I have always been some level of chicken my whole life. I didn't even order my food when out at a restaurant until I was 16 years old. I always made my mom do it and my dad used to get so frustrated. He used to say, "What's there to be affraid of?" And that applied to more than just food orders.
However, the times that I overcame my fears and just did it…I have never regretted. It made me such a stronger person…more of a person that I could live with and love. There are a few things in my life right now that I have been too chicken to even face. Opportunities, lifestyle changes, you name it, I am just poking my head in the sand and letting the feathers fly.
An opportunity came up minutes ago that sparked this blog entry. My first reaction was to chicken out and not even try out (for a scrapbook design team), but I am going to do it. It's been years since I have belonged in the scrapbook community and I miss it. It inspired me. I know I had this huge build up and all it really was was something crafty, but it's more than that. More than I can detail here on this little ol' blog.
So I am just going to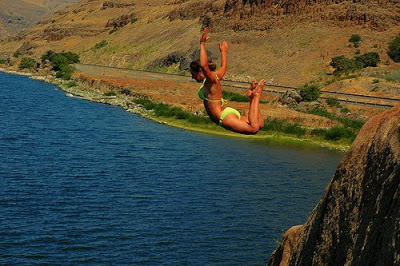 {And not in a lime green bikini!}