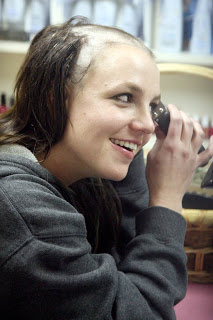 Not psychotic, I want to divorce my husband and drive with Liam in my lap. Shaving-my-head-kinda-day! I am in desperate need of getting something done. I want to stick with the old doo, but kinda feeling like I want something different. I am just being fickle. If I could have my dream hair it would be Brooke Shields'! Have you seen her lately? She has fabulous hair! I once got a Brooke Sheilds Barbie Doll for my birthday one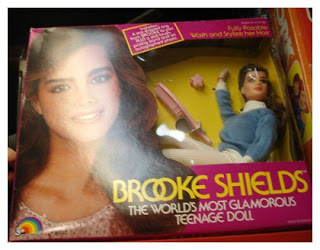 year. I think it came from my Grandma Barbara, but I can't remember. I LOVED that doll. Being so young, I wasn't exactly sure who Brooke Shields was, but I wanted to look just like she did on the box…the evils of marketing!!! She had a sweater dress with white leggings. Even the doll's hair was gorgeous. I still love my blond, but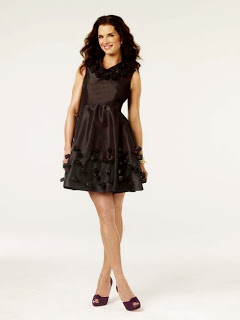 miss the days of being a brunette. Again with the fickleness!
Why do we have to have hair anyways? Or better yet, why can't everyone have someone do their hair for them EVERY DAY? I saw a store a couple of weeks ago called Sweet Wigs and Wiglets. So tempted to make a u-turn and purchase the newest model. But the word wiglet kinda freaks me out!
My great-grandma used to wear a wiglet. Now that I think about it, she was genius for wearing it. You don't have to think about how you want your hair and you never have a bad hair day! So the next time you see me and I am wearing a "wiglet" (just say it outloud…creepy!) don't laugh. Just compliment me on being a genius and come to grips that you really want one too!