…that Superman needed protective eye gear. Maybe he is just setting a good example!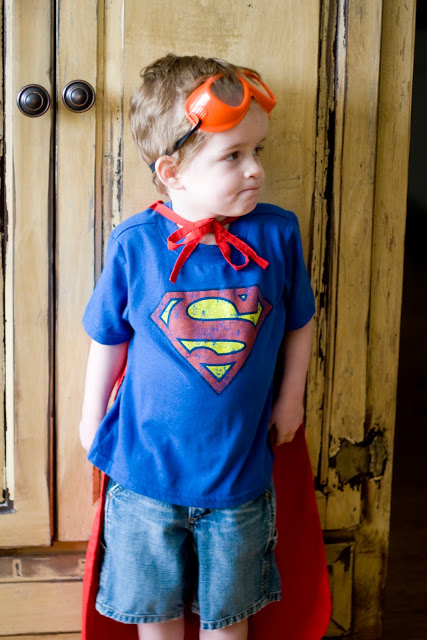 We have been playing super heroes around here for a few days straight. I love it! I also love it when Ian comes home and gives this super heroine a break from having to run back and forth from every room with my arms in the air and claiming, "To the rescue" for hours on end.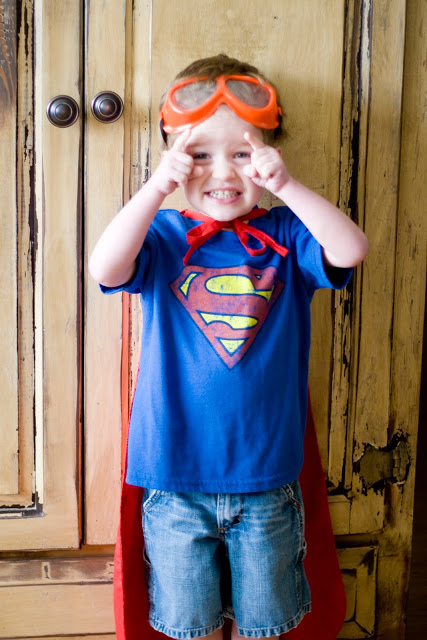 Superman taking his own "picture". One of his favorite things to do. I don't know where he gets it from…
**I have been meaning to post a picture of our tv cabinet that we refinished (again). The first time was a few years ago and we painted it with a fun chocolate brown latex paint. Not the smartest thing to choose latex because it kept peeling. So we sanded it down then stained it. Ian added shelves inside so now it's my scrapbook cabinet since we bought a new larger tv.