I've had the yummy pleasure to try out some new frozen products. I know, twist my arm and all! Some where classics I actually have never tried and some were new and made it to the top of my lists of favorites!
Summer is coming up and those frozen cases at the grocery store always seem to be calling my name as I walk in from the heat. Luckily, the weather has been perfect but, I don't really need an excuse to eat any frozen treat!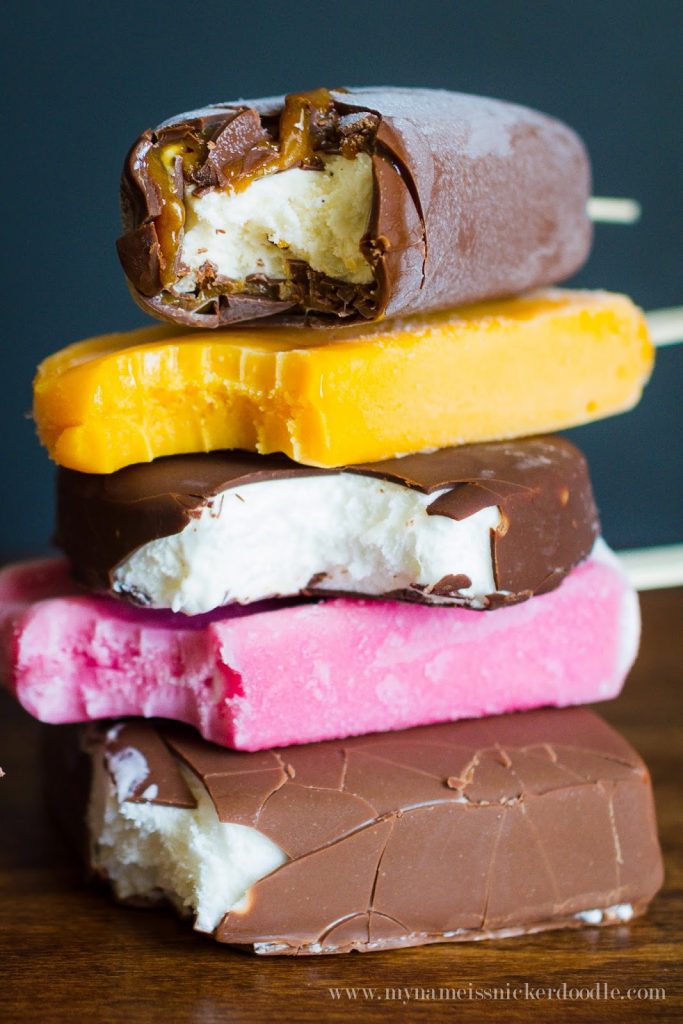 At the very top of my list is the Magnum Gourmet Ice Cream Double Peanut Butter. I knew (from experience) that any Magnum bar is to die for but, their Double Peanut Butter brings it to a whole other level. The only downside to them is there are only 3 to a box!
Speaking of chocolate my other favorite was the Breyer's Chocolate Truffle Ice Cream. I was disappointed when I got to the store and they didn't have any of their new gelato. However, this ice cream definitely made up for my sad loss. Super creamy and just rich enough for a two scoop cone. My littlest kept coming over to me and wanting another and another bite!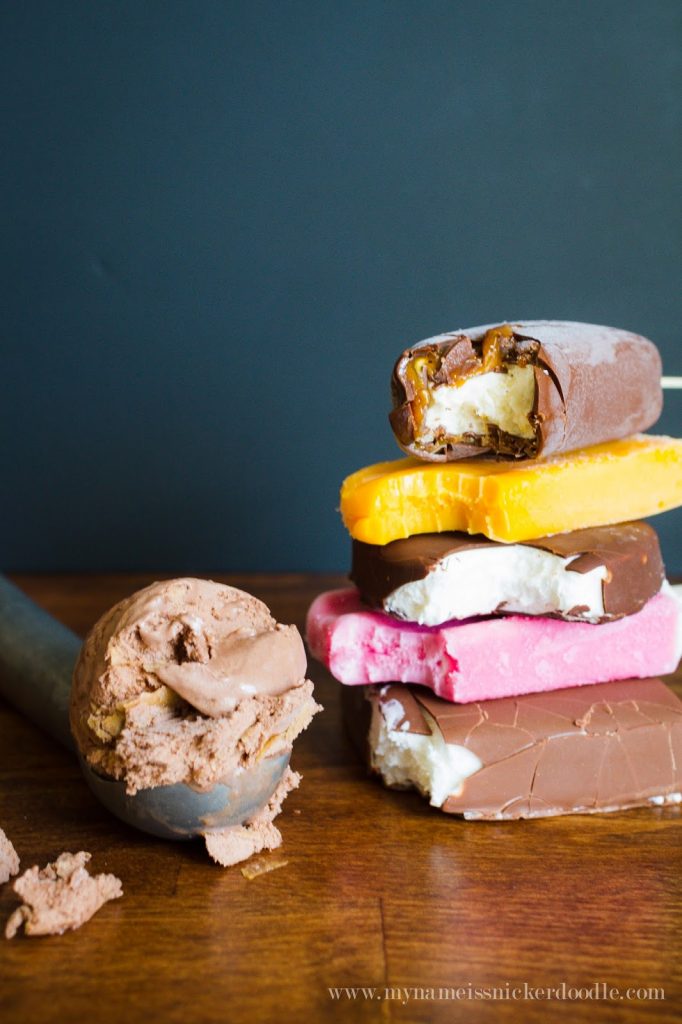 In the non-chocolate category my favorite would have to be the Fruttare Fruit Bars. Have you ever had them before. SCRUMPTIOUS! Some fruit bars are really icy but, somehow these fruit bars are ultra creamy and taste like you are eating the real deal! I cannot resist anything mango, however, they also have strawberry, lime, bananas and milk and many more! You should also read up on their sustainable plan. So interesting.
Some of the classics that my boys were begging for were the Klondike Bars. Did you know they have a new Klondike Kandy Mint Fudge Cookie Bar? Uh, hello! And I totally grew up on Popsicle frozen treats. They still have the most fun frozen treats for kids like their new Disney Frozen Pops! If I had girls we'd be all over those. Even though Girl Scout Cookie season is over, it doesn't mean you still can't enjoy them. Good Humor has new Thin Mint Frozen Treat that is just as satisfying as the real deal, because it's made from actual Girl Scout Cookies!
So, I've pretty much set you up for success when shopping the frozen treat isle. You can thank me later!
*These opinions are my own. Other than product, I was not compensated in any form for this post.