Liam had a fun Halloween weekend. That Thursday before he had a little preschool party/parade at the end of preschool. I sent Ian to do the whole "mom" thing because I was in the hospital. He was a little leary, but I knew Liam would love to have him there.
All of Liam's little preschool buddies.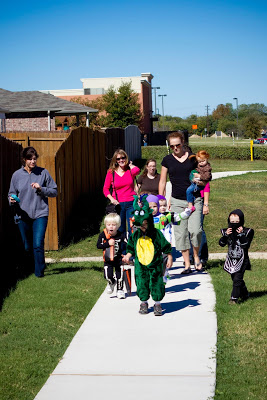 Some of the great mom's that I do preschool with. They are awesome!
Later that weekend we had a Trunk or Treat at our church and then we had some more Halloween fun with the family.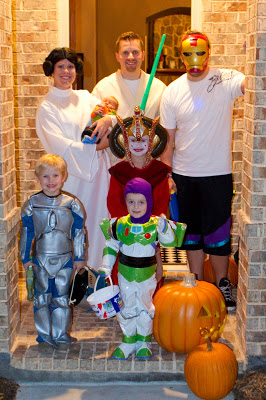 Ian's twin sister, her hubby and two adorable kids (they obviously had a Star Wars theme going on), Owen, Liam and Ian's younger brother.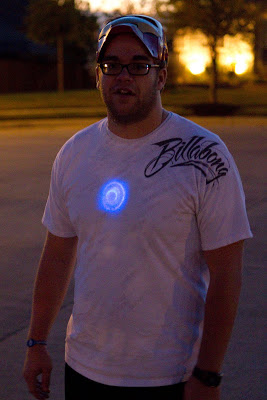 Uncle Logan's last minute costume. Liam's current favorite super hero…Iron Man Tony Stark.

And our little monster!
Ian went as a photographer (haha) and I wore a shirt that said I "heart" Vampires. It was as festive as us sleep deprived parents could be!