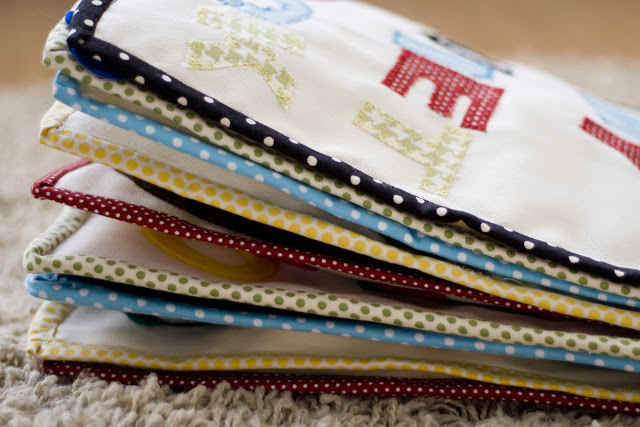 was put into this felt quiet book. And don't even ask me how many hours!!! It was well worth the outcome, though. I have always wanted to make a quiet book for my children. I had one growing up that my mom made and just loved it. About 3 years ago I made a list of fun pages that I wanted to do and these are just a fraction of them. When we first lived in Texas my mother-in-law was helping both of my sister-in-laws make one since they had children. I was in my woe-is-me stage of a childless life so I think they were afraid to include me in on it. Since my mom got to help out with a lot of things I did for Liam while we lived there, I thought it would be fun to have something from Ian's mom. She had so many more ideas that we integrated them together. Liam is so busy and on the go that it's hard for him to sit still during church. I think this will help…even if it will only keep him quiet for 2.5 minutes at a time…it's worth it! I still have to put grommets in it to bind it all together, but you know how I love to show you slightly unfinished products of mine!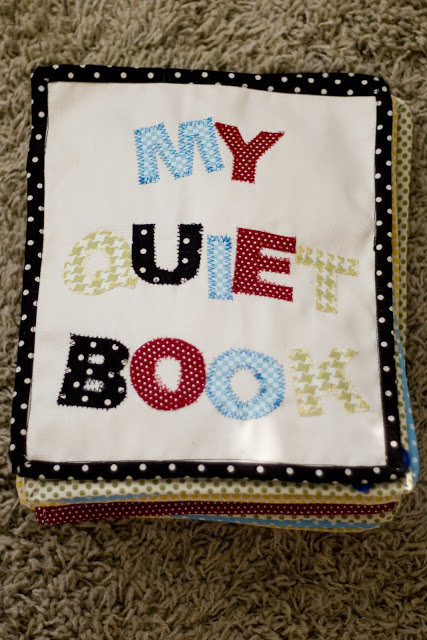 I decided to give each page a finished look by doing a simple quilt binding…with polka dot fabric of course!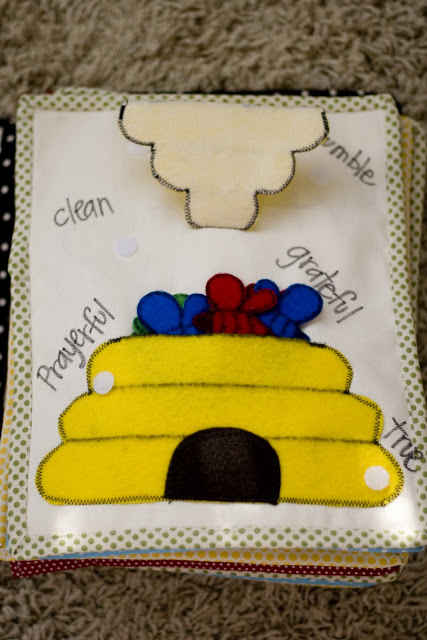 I really wanted to do something with the "6 B's" a talk given by our Prophet Gordon B. Hinckley.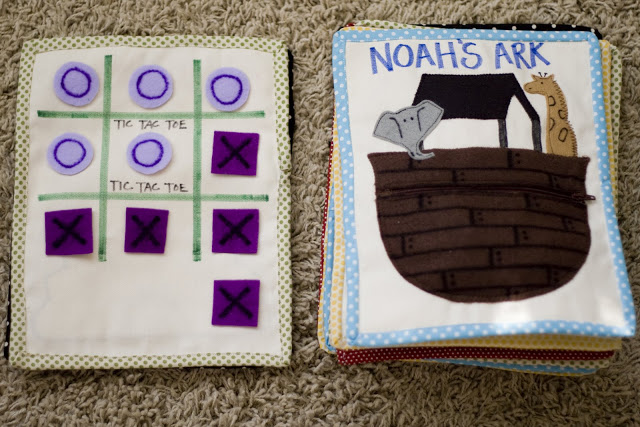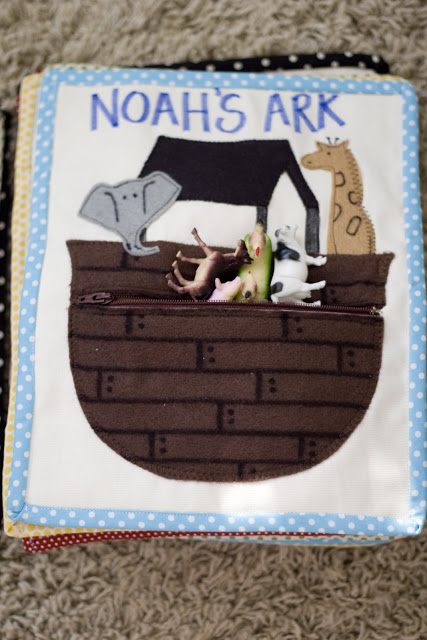 This Noah's Ark was all my MIL. So adorable!!!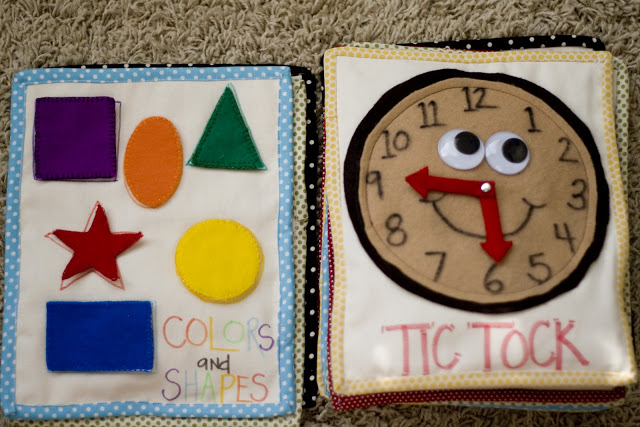 I had a clock similar to this in my quiet book. Liam has already pulled off the hands so I have to figure something else out for that. Do you remember this post? Yeah, same eyes!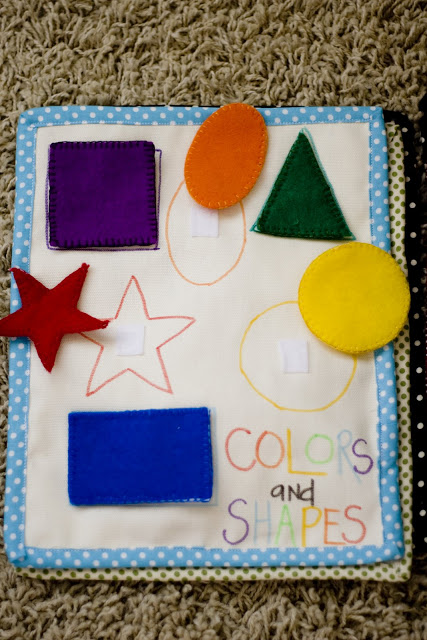 Easy learnin'!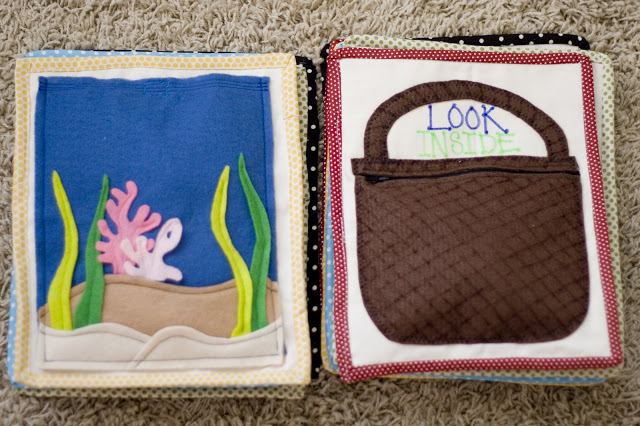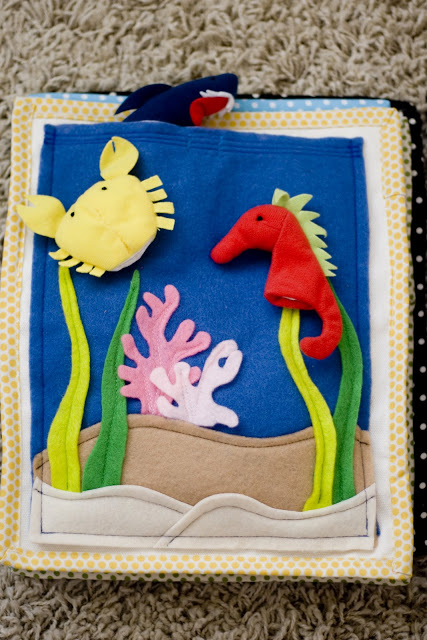 The pocket is full of these fun sea finger puppets from IKEA…thanks Julie!!! She gave them to me a few months back because she knows that I am a sucker for finger puppets!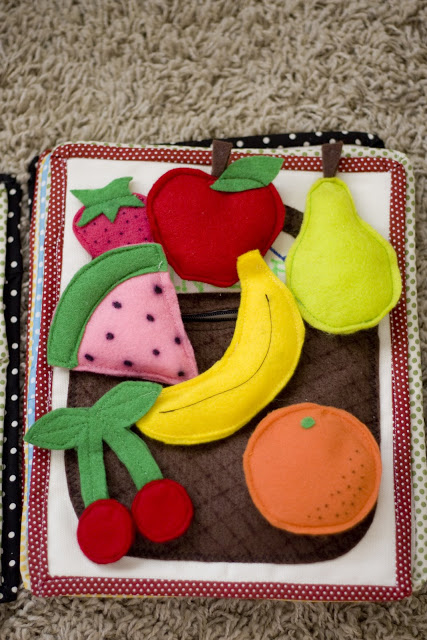 These fruit were the very first thing I ever made for this book. I am in love with them for some reason! I have plans to put random things in the basket to keep his interest every week.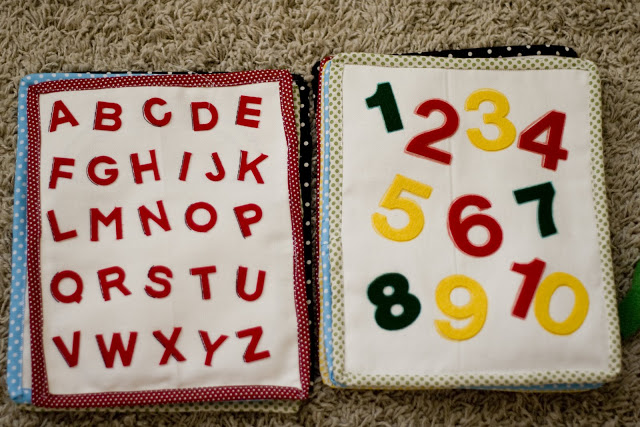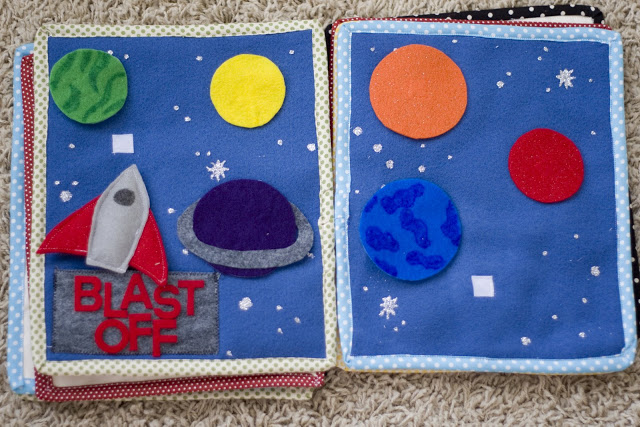 I made it so the planets are interchangeable. Finished with glittery stars!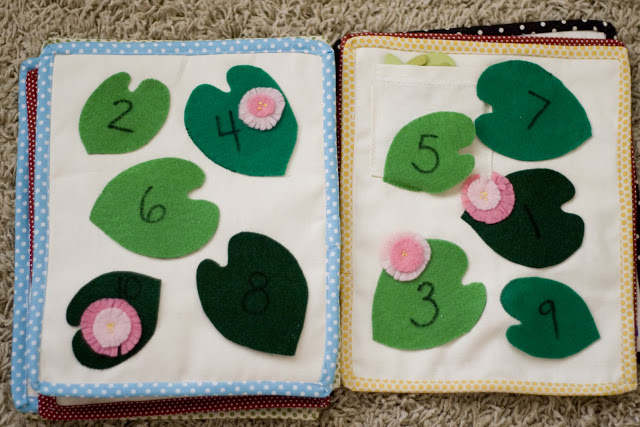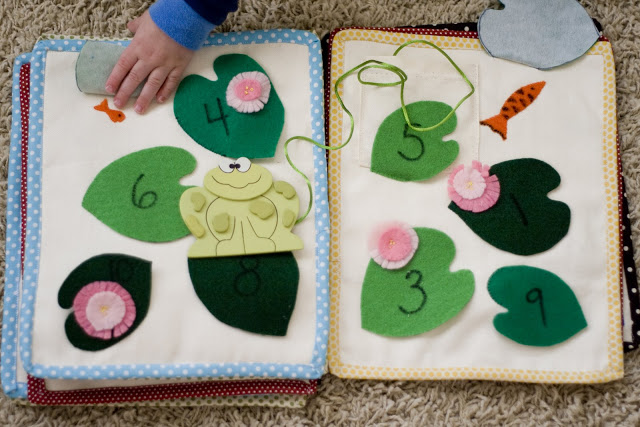 I also still need to drill a hole in the frog to tie the cord to it. Each of the lily pads flip open with a hidden surprise under some of them. I love Liam's little hand in this one. He just couldn't resist touching it!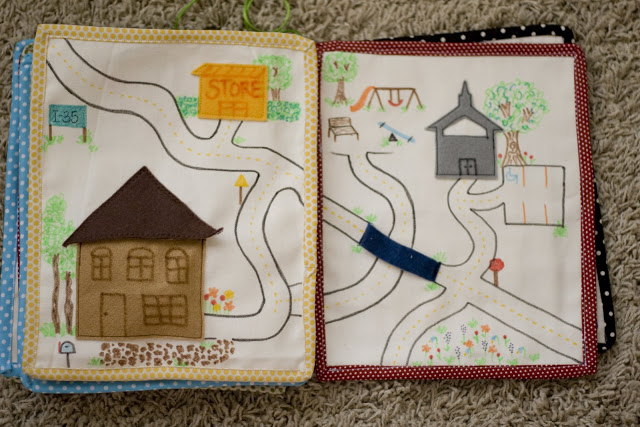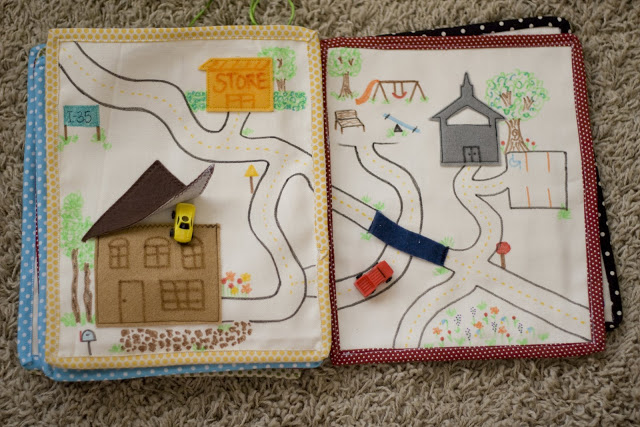 Whether you are a boy or a girl, you love to pretend you are driving!!! My mom got these little cars a while back so I can change them out as well.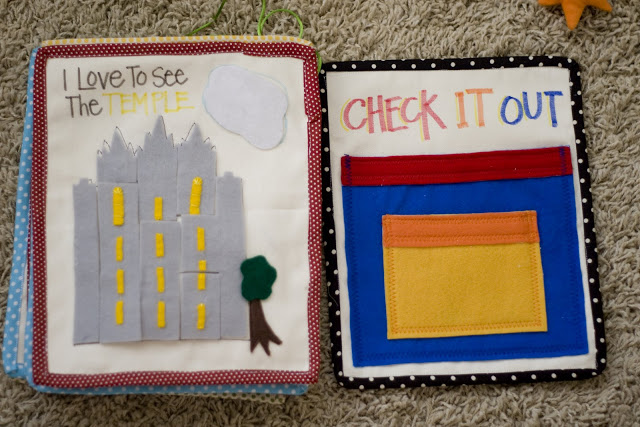 The pocket page I am going to put some crayons in the front and then a pad of paper in the big pocket. I also have a bunch of mini church-ish quiet books that I can put in there as well.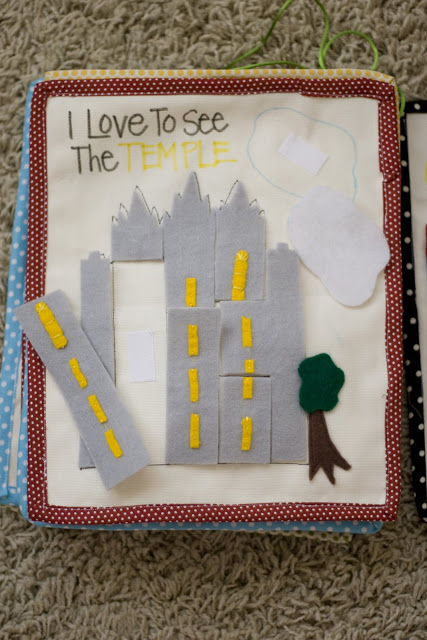 Every quiet book needs a puzzle! You can't tell from the picture, but there is an outline under the felt pieces. Even the top of the tree comes off.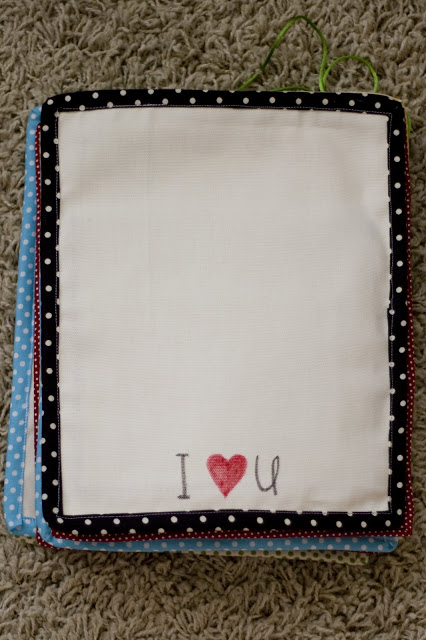 The end..
Not really, I have a bunch more pages that I want to do, but this will have to be good enough for now. If we have a girl, I can make more girlish pages to put in. The reason I wanted it to be bound together by a ring is so pages can be switched out, PLUS if we have more kids then they can share pages together…basically it can be split in however many ways we need it. Thanks for looking and if you would like one of this babies…please send one million dollars to my address! I base that price off of our gas prices today…Love is expensive!