We are having so much fun as a family. Ian has been busy taking pictures for new clients and loving it. I am working on a fabulous project and trying to get motivated to scrapbook more. Liam is just at the beginning phase of rolling over, loves to laugh and kick his legs. He cracks me up! Today being his 4 month birthday, we fed him his first solid food. We were going to wait for another month, but he has shown so much interest when we eat and grabs at everything that we (I) couldn't wait any longer. He absolutely love it! We stripped him down to his diaper and sat him in his bouncer. With the video camera on the tripod and Ian with camera in hand, we had a great time. He did so well. I was making more of a mess than he was. This parent thing is starting to grow on me…yeah right…I absolutely love it all!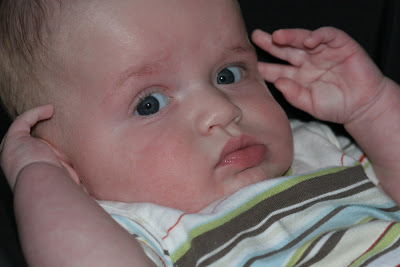 I am sure he is thinking "NO MORE PICTURES,MOM!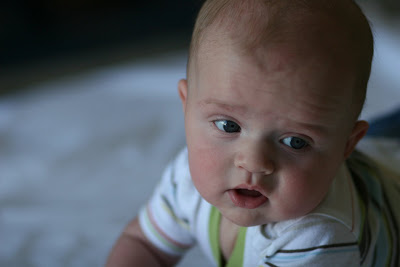 This is one of my new favorite photos.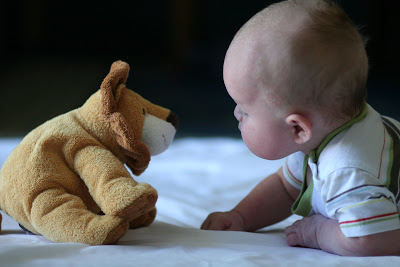 But this one tops them all! How cute is he!!!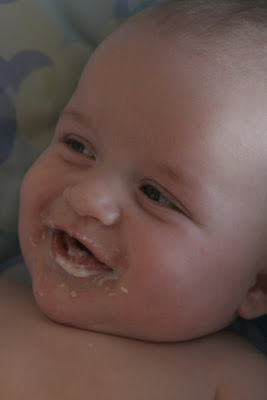 You could just sqeeze him! Which I do quite often!
Liam has more pictures on his blog…yes I know I am a certifiable crazy mom, but it's so fun!