Finally…some Easter and Blessing pictures. Last Saturday, Liam got his very first Easter basket full of little toys and Peter Pan DVD. A very future gift he will enjoy sometime. And he got to wear his Easter outfit because on Sunday he was going to wear his blessing outfit. Very preppy!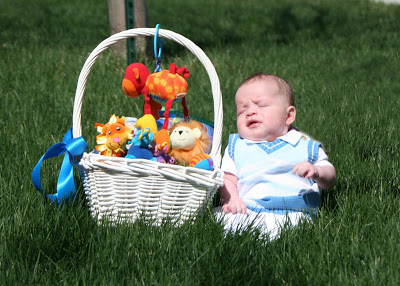 He is such a big boy to be sitting up on his own! *wink*wink*. Gotta love editing!
Nothing says Easter like a shot of a monkey's butt!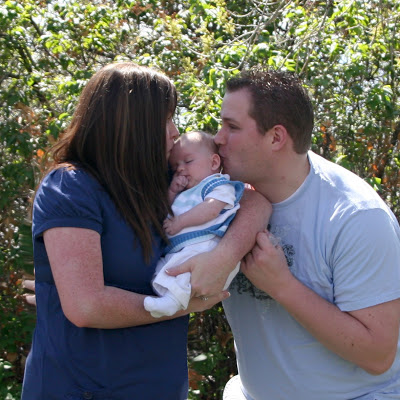 This kid is not loved at all!
Easter Sunday Liam was blessed. Other than the birth of our first child, this moment was one that I always dreamed of one day. That one day happened and I was so teary all day. It was wonderful and Ian did a fantastic job!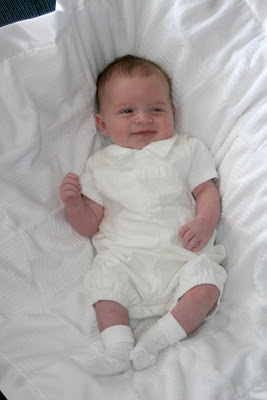 Could that smile be any more cute!!!
I found a little cotton jumper at the last minute…on SALE…at the GAP.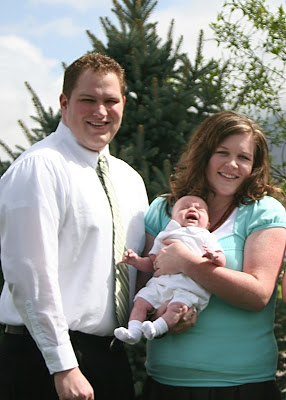 Our family!