Here are the some of the birthday party pictures I promised. Blogger is still not allowing me to upload from my computer, so I am hoping the photobucket works just as well.
But, let me start from the beginning…
At the first of the year, our good friends invited us to have a joint birthday party with their son. (They are only 4 days apart.) We were not going to have a party this year, but could not pass up on this opportunity. We would be inviting the same nursey class from church so it was perfect. Becky loves to throw a party even more than I do. She already has some fabulous ideas of what she wanted to do and they had picked the theme, Ratatouille, the disney movie, with a twist. It was going to be a Rata '2' ee party since the boys were turning 2. Genius.
She had already made her son a chef's outfit for Halloween so I borrowed her pattern. My mother-in-law helped me out a ton so we could get it done before the party.
As you can see from the pictures below, they did a wonderful job at putting this shindig together. WOW facter indeed!
We had the guests RVSP with a kid friendly recipe so that we could put together a book for the goody bag. Becky had borrowed a couple of play kitchens and that was basically what this kids did the whole time and loved it. She had a ton of play food, pots and pans and utensils. It was basically a relaxed (yet completely loud…what do expect with 15 kids under the age of 5?) and I think everyone enjoyed themselves. It was great to hang back with all the parents and just observe how fun our kids really are.
Since we left right after the party for Oklahoma, we didn't have a chance to open his presents until the next Monday. Everyone was completely generous with their gifts. Ian and I had a blast watching him open them and take his time. The reason we didn't open them at the party…15 kids+presents for only two of them=a jealous disaster!
Thanks to Becky and her family for letting us share this fabulous time with them. We really, really appreciated it!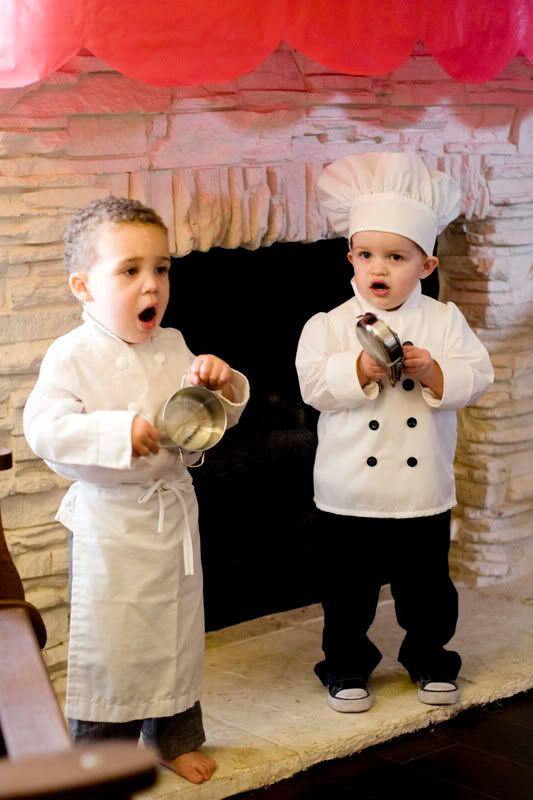 The little birthday chefs!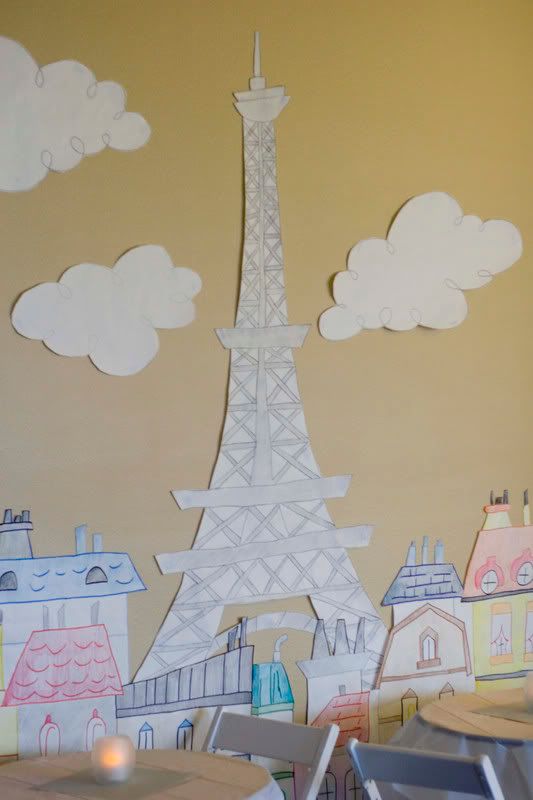 Becky did a phenominal job at the decorations. She went above and beyond and I loved every minute of it.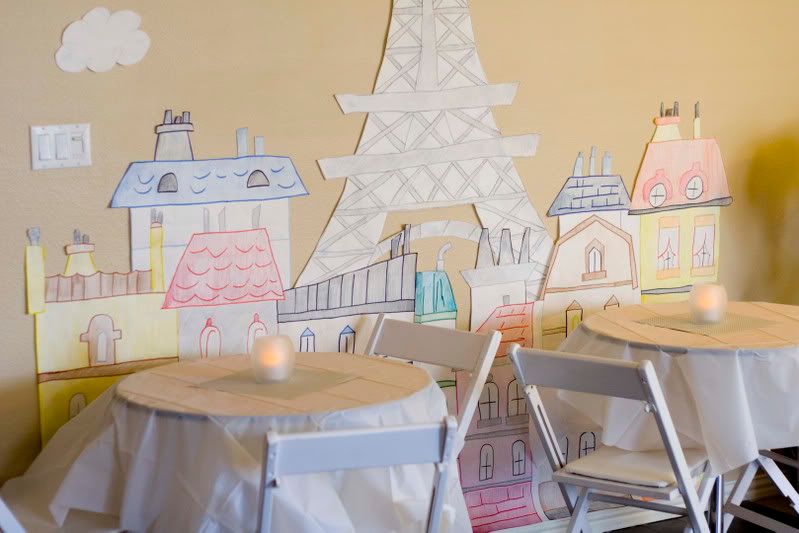 What a fabulous view!


She also outdid herself when it came to the food. Since it was basically a toddlers party, we had little people French food…grapes, cheese bites, crackers and goldfish. Since their parents were "coming" also she also put out a more adult spread. Fancy, stinky cheeses, gourmet crackers, eclairs (that was my one tiny contribution) and pirouettes, Pierre and French lemonade (one of my favorite things on the earth).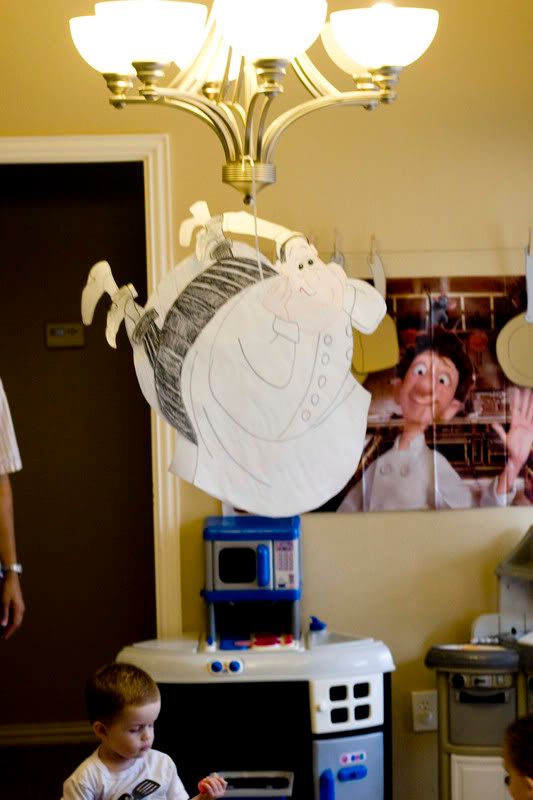 She thought of it all. Over the play kitchen, she had a floating Gusteau!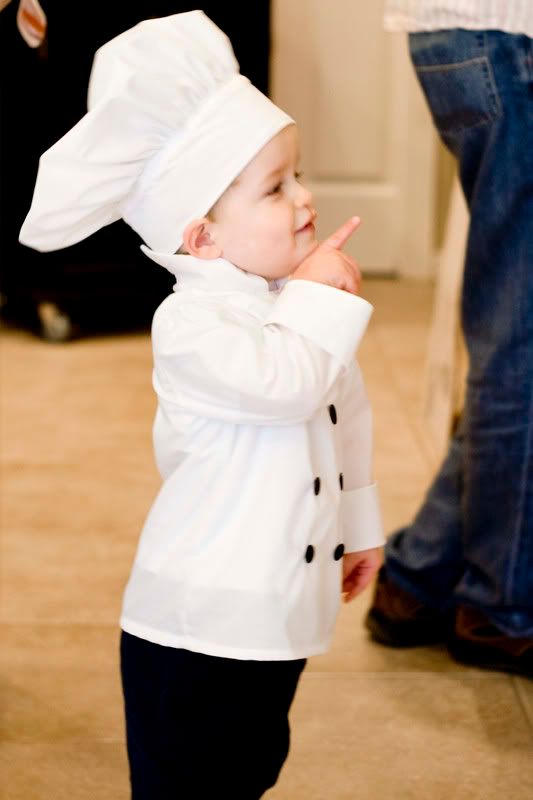 Our little chef checking out the decor…NOT behinds!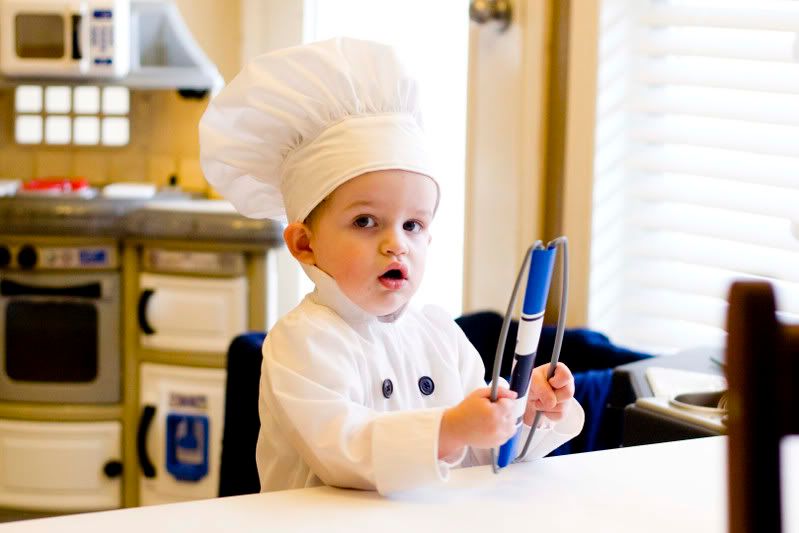 I love that he wore the hat for most of the party.


Ian and I were so excited!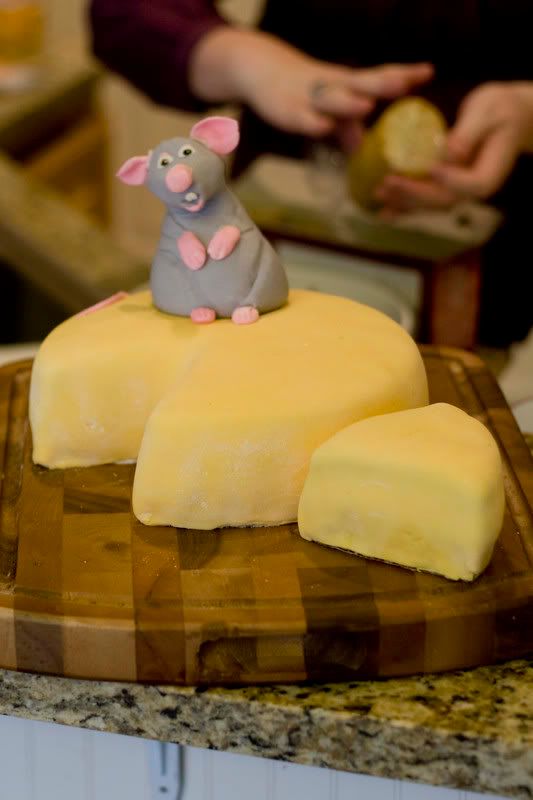 Becky made this super fantastic "cheese" cake for the adults.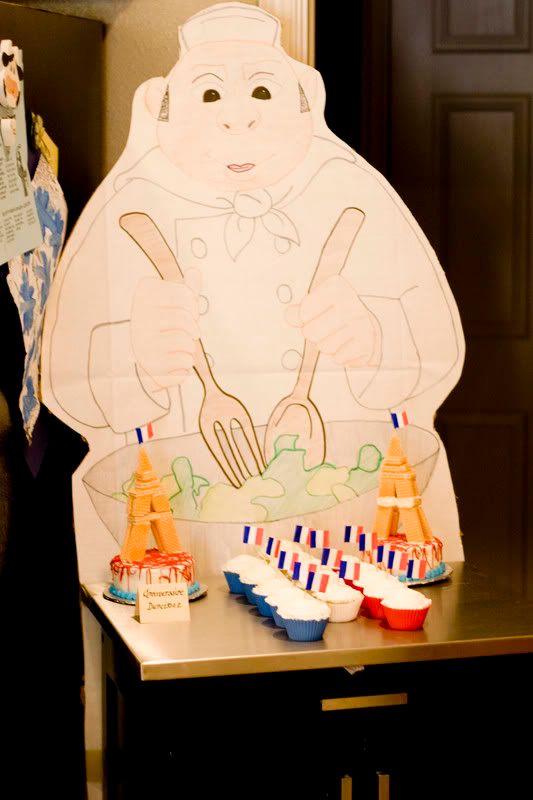 While she made the little guest cupcakes and the birthday boys their own mini cakes topped with an Eiffel tower!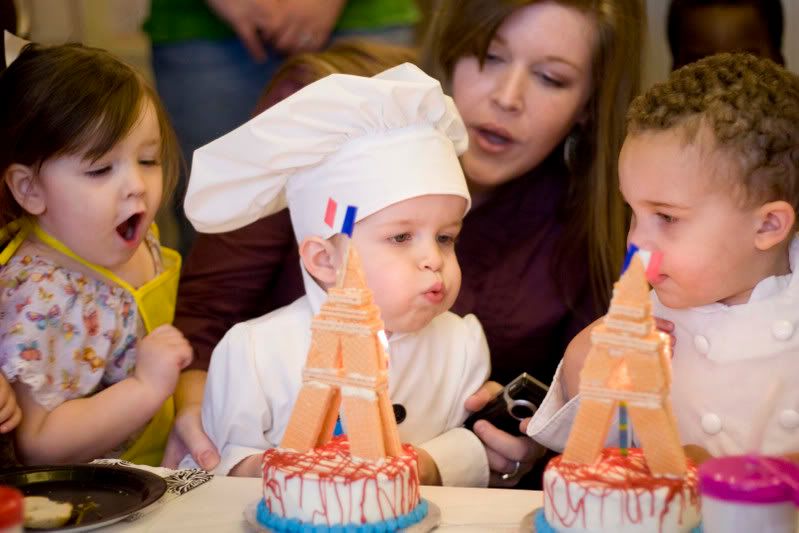 Liam couldn't get his own candles to blow out so he thought he would try E's.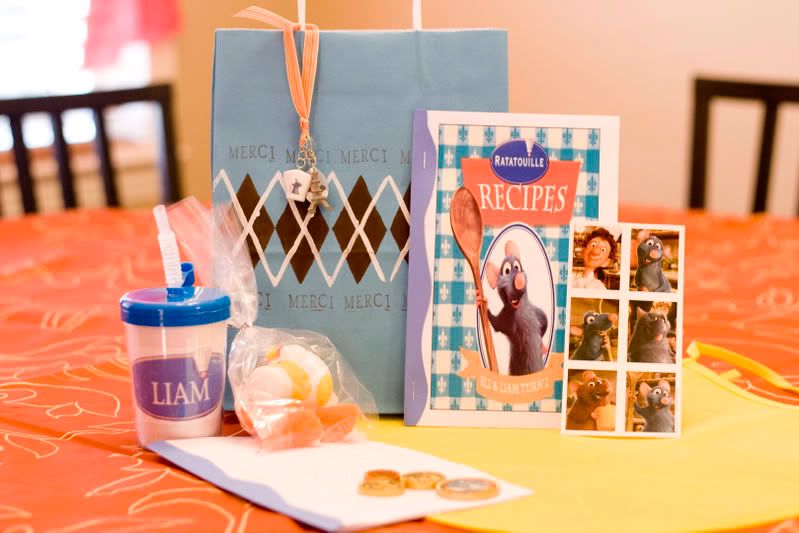 Along with the apron and chef's hat they got at the beginning of the party, each child recieved a fun goody bag complete with a personalized cup, coloring book, cookbook, Euro chocolates, character charms, stickers, and Duck a l'orange (a cooking rubber ducky with orange slice candies).