Here are some more pictures from the backyard fun at a friends house a couple weeks ago.
Liam was put in charge of filling up the little pool…he did a fine job!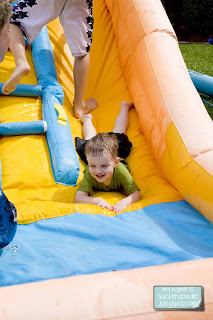 Being the mean parents we are, we had the older boys bring Liam up to the top to slide all the way down.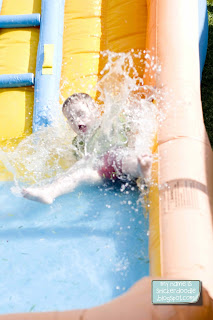 We asked him if he wanted to do it again and he shook his head, no. What kind of parents does that kid have??? He went back to the little pool and just chilled scooping the water out with a ball.
And for those of you who think Liam is the spitting image of his daddy, check this out…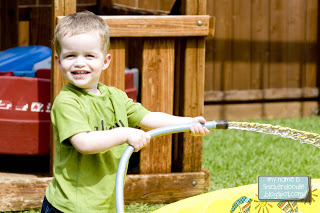 This is me at two. Need I say more?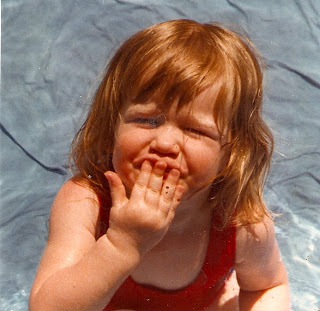 Over the weekend we went to a pool party for our church and it was such a BLAST! They had rented out a small water park with a fun kid section and some fun slides. It had been almost 18 years since I went down a water slide so I had to do it. I made Ian walk up there with me though…I rode it twice it was so fun! Liam absolutely loved the kid sections so I think we will be going back soon! It helps that that day I found a super cute swim suit at target that I am not super embarrassed to be seen in. Now as for everyone else being embarrassed to see me…that's another problem!