What I have been checking off of my to do re-do list…(all are above my kitchen cabinets which once we get all arranged properly I will post a pic!)
I found this frame at Marshall's for $4.99 and knew instantly what to do with it.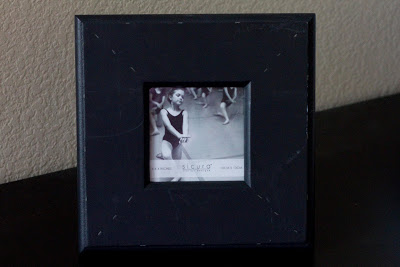 I stitched "Bliss" with white thread onto black felt and framed it. Covered the frame front with scrapbook paper and added a white card stock paper flower.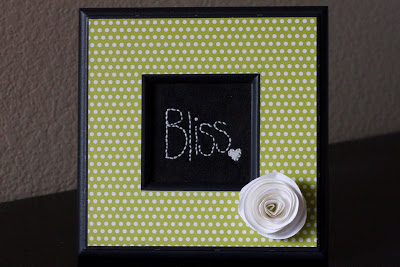 And remember this crate paper rose ball from like 2 hours ago. It already got a make over (even though the sucker took me 4+ hours to make). Everyone kept teasing me that I had a head of lettuce up there…it just wasn't the right color.
So I took this…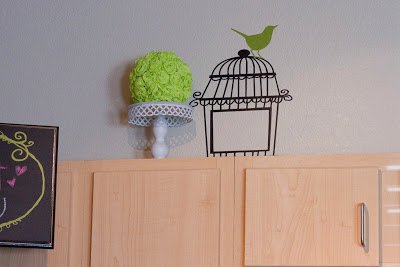 and this…(which I already had)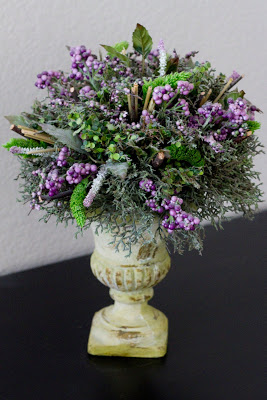 and created this…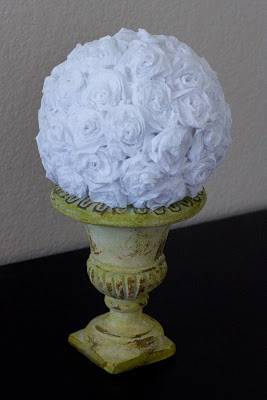 The base might be getting a coat of gray soon. I haven't fully decided yet.
When we first moved in, Ian found this by the dumpster and brought it home. WHO KNOWS why, but that's the story. UGLY!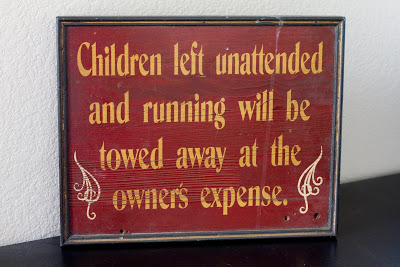 So I painted it and turned it into a frame…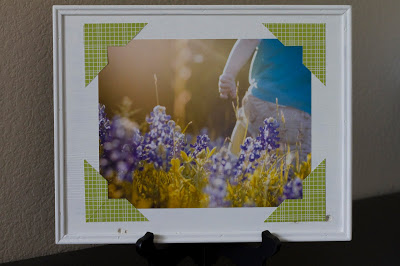 I think I am done re-doing things for now…I am onto making the baby's quilt and baby scrapbook all while trying to nest every nook and cranny of this joint.
Okay…who I am kidding?
I have been sitting around crying about food and watching Prison Break on Netflix with Ian. Anyone want to hire me a maid and chef for these last few weeks of my elephant gestation (one of my favorite Gilmore Girls episodes btw)? I would really appreciate it.