Alright…potty training is going much better than before. I realized (duh!) that when I am having an off day…Liam is having an even more off day. We are still working on him telling us when he has to go, but other than that, we are excited that he is growing up (sort of) and that he is becoming more independent.
With the stress of life and other circumstances, my Crohn's is not at it's best so I have been trying to keep myself stress free (yah right) and busy doing things I love and getting some goals accomplished. I decided to add to my Valentine Day decor and make some adorable felt conversations hearts using this idea from last year (without the pins). I have about 20 more to go (with red included) to fill up a glass bell jar.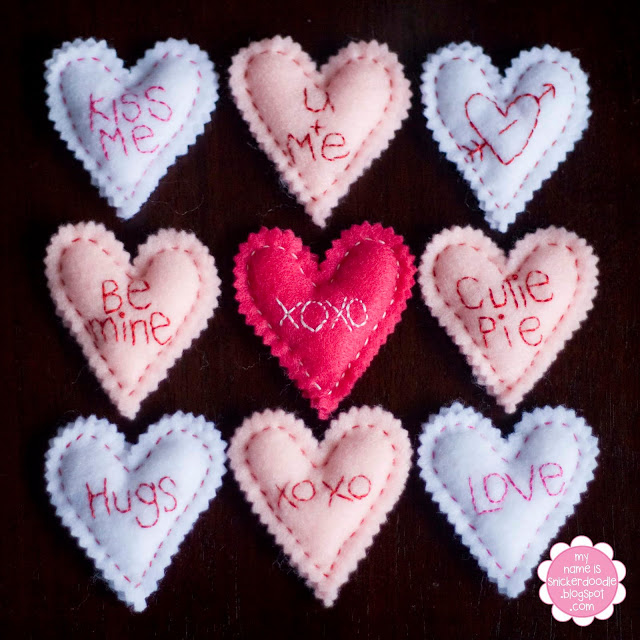 Along with these I decided to make some more heart pins and give them away to you!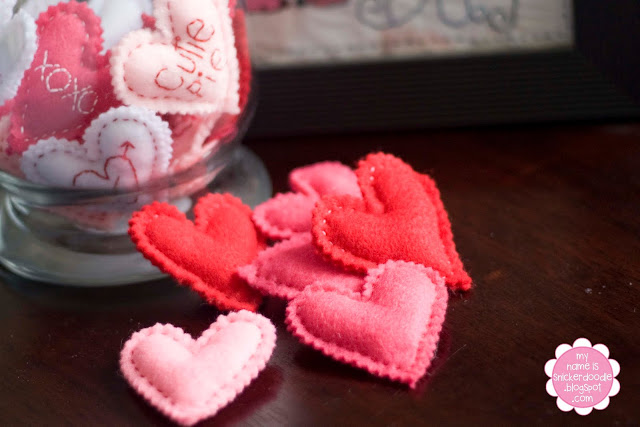 Just leave a comment here telling me what your favorite romantic movie is (I have a couple…Pride and Prejudice, Elizabeth Town, Dan In Real Life) before this Friday and I will pick 10 random readers to get a fun "heartfelt" (non-conversational) pin! Winners will be announced on Friday!