Well, first BOY baby shower that is!
I was blessed enough to have 4 GIRL baby showers when I was
pregnant with Liam, but you all know
that story
.
I had no doubts that it would be anything less than fabulous because my bestest friend, Lori, was hosting, planning (for a few months) and doing her fabulous thing. She would give me hints here and there, but I ultimately wanted to be surprised (which is so not my nature).
I was pleasantly surprised!!!
Every "twinkling" detail was totally planned…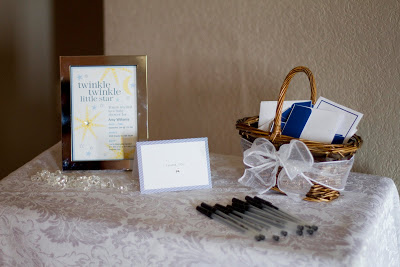 As a party gift, she got these super fun navy blue and white star shaped sugar cookies from a local bakery.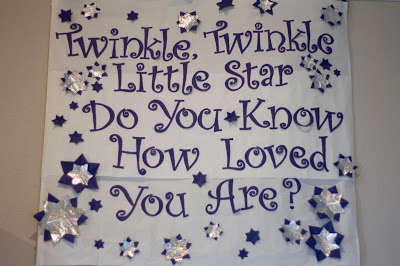 Another friend Stephanie (who so graciously let the party happen at her home hence her co-host title) made this huge sign that totally brought the biggest smile to my face. I mean, it was huge!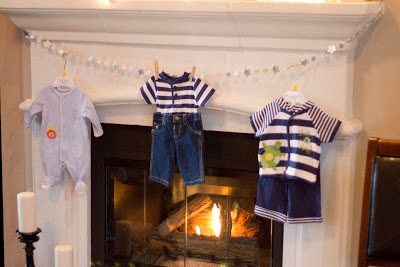 Lori even found adorable little outfits that went with the decor!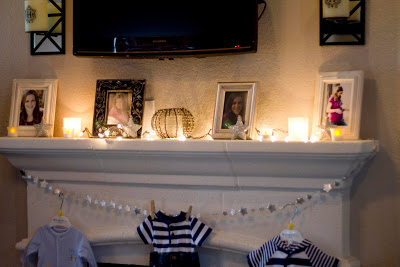 Ian and Lori were in cahoots and printed off pregnancy pics of me and she had them beautifully framed all over with twinkly lights.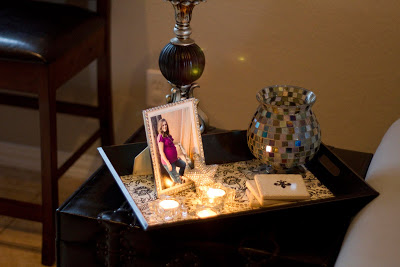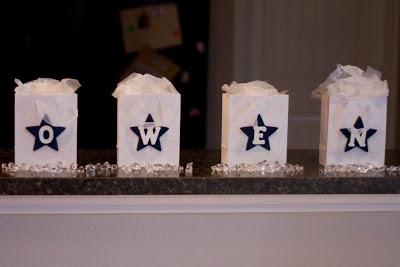 We played an adorable game.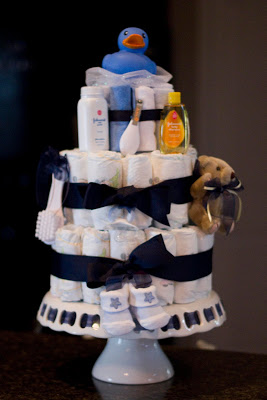 Debbie (Lori's mom and great friend) made such a wonderful diaper cake…my very first one!
Okay…the food!
Oh the food!!!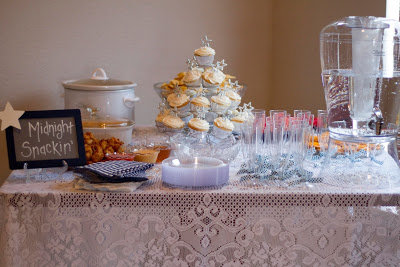 She had been doing her research of my crazy cravings off of my blog. GENIUS!
Along with the tray (which I could have polished off myself) of Chick-fil-a nuggets with sauces including honey (my fav) there was delicious bean dip, queso, cherry sour balls, gummy bears…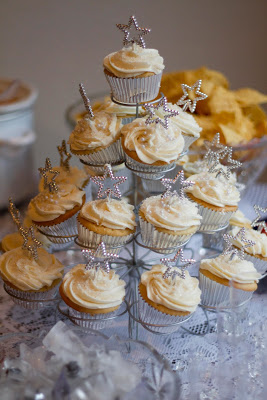 the sweetest cupcakes…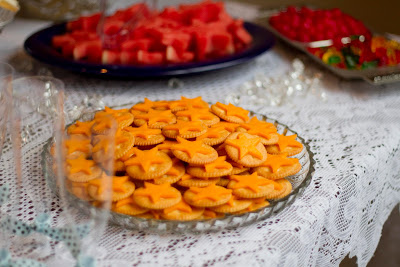 and two of my ultra favorites…watermelon cut into stars and crackers and cheese, yes, with star shaped cheese slices! Greatness!
Tons of local family and friends came and it was wonderful to see everyone.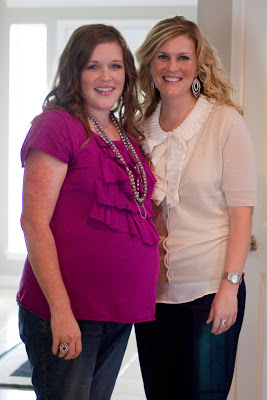 My bestest and fabulous host, Lori!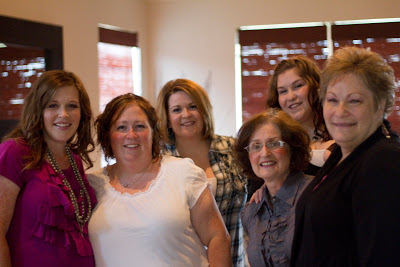 The in laws…cousins Shalene and Jade, aunt Kathleen, sister Ashtynn and mother Belinda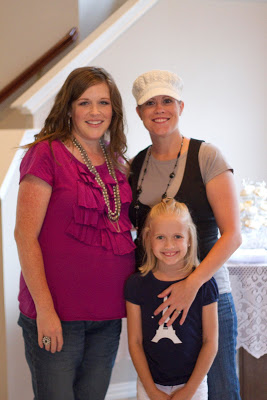 Ian's twin Amory and my adorable niece Sydney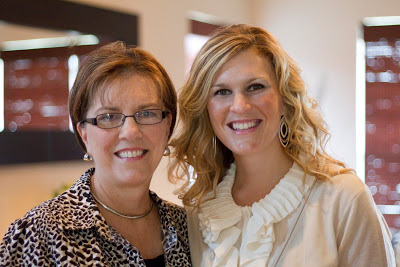 Debbie and Lori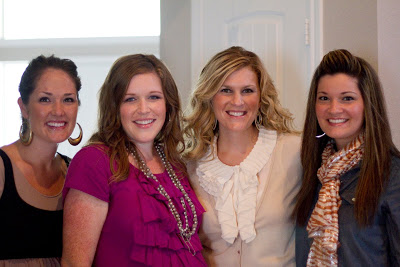 Stephanie, Lori and Regina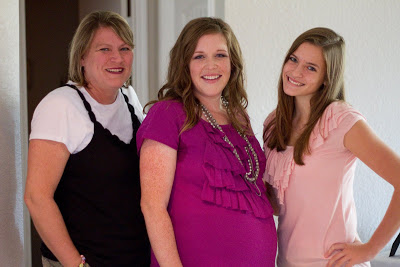 Colette and Jenna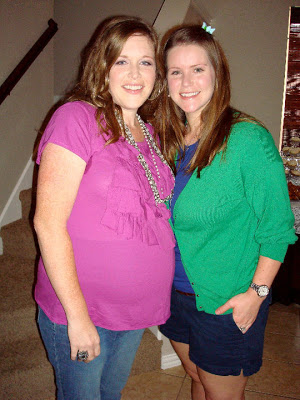 Courtney (I had to snatch this picture from her facebook since I didn't get one from my camera!)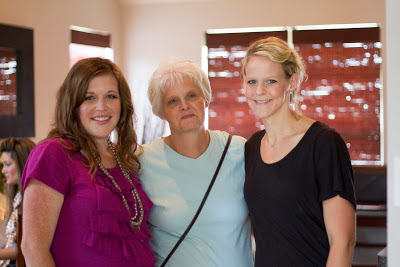 Margie and Barbie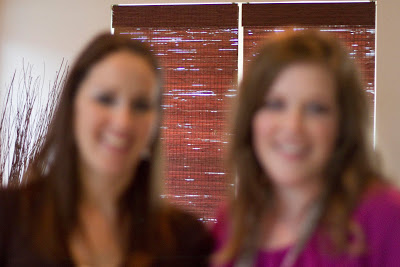 Lorelei (This picture cracks me up because she absolutely hates her picture taken so of course it turned out blurry!)
Everyone brought such cute and thoughtful gifts that I am so grateful for!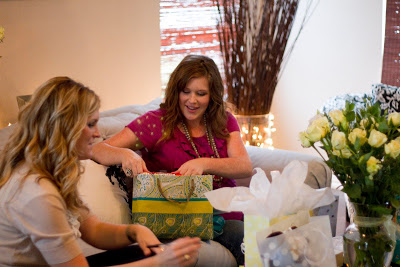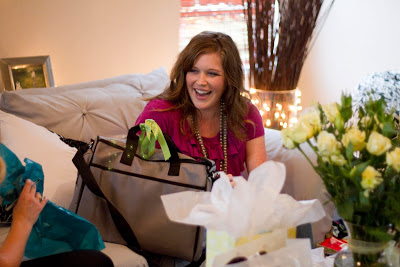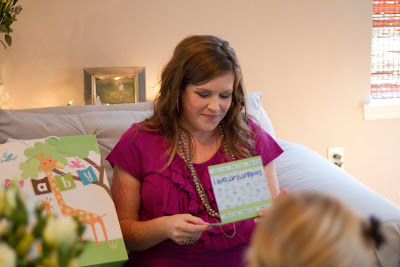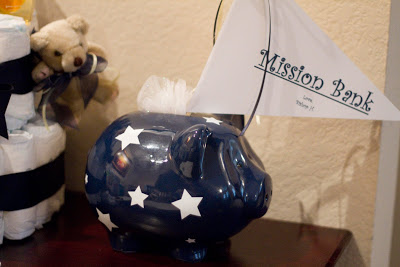 And the most unexpected gift that I will always cherish was this little piggy bank. It came from our bishop of our previous ward (church). Its for Owen's future mission fund!
I couldn't have asked for a more perfect day and it just made me even more excited for baby to come…especially with all of the adorable outfits and tiny diapers that I got!
A ginormous thanks to Lori for the best BOY shower EVER!!!