Last night I was crafting with some friends and
made this little beauty.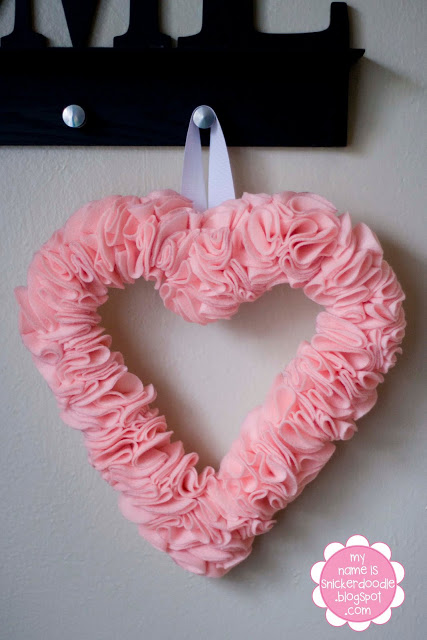 For some reason I am really getting into Valentine's day around here. It never has been on my list for favorite holidays, but I decided to just embrace it this year and let the cheesiness just fly. My friend, Heather, found the instructions here if you are interested. We used a can of olives (any 14.5 oz can will work) to trace out the circles (about 130-150) and it took about 4 hours total to complete. SO CUTE!
And I came across these and am thinking they will be perfect for Liam's little preschool Val-day party.