So, I am back from my trip! Yeah, the DFW airport is definitely a must see when in town. It was especially great that I got selected at security to be searched. Let me tell you…it's great fun! I think the highlight was eating this delicious pretzel in the food court!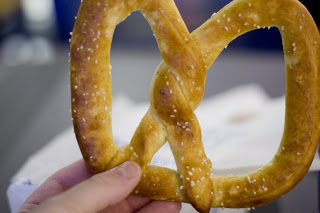 It became so fun when Liam just loved being in his stroller for hours on end because I didn't want to have to chase him up and down the airport runways.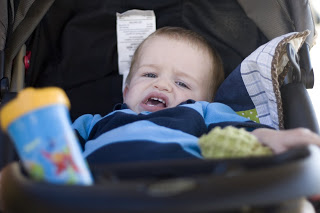 And, I refused any special treatment. Just because I am the greatest person on earth doesn't mean that I need a limo to pick me up when I get bumped off yet another flight!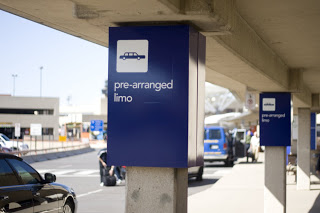 I am gluten for punishment so I'm going to try again next week…ya, I know! Now let's just see if I can survive without all my belonging because they are in SLC …in my suitcase that was lucky enough to make it. I am hoping to get a post card soon. The first time I packed my makeup and ALL toiletries…not a smart idea!