*For an updated version of this recipe click HERE*
I have been called Snickerdoodle since before I could remember. I believe it was my aunt Ellen who nicknamed me and called me it the most. When I started my blog and was thinking of what to call it, that is what came to mind (obviously!). I think naming your blog is the hardest thing to do! It's not a nickname I go by now…in fact I don't think I have a nickname now…but it still brings a smile to my face when I hear it.
Today I was in the mood for Snickerdoodles so I thought I would share the recipe. They are seriously the best!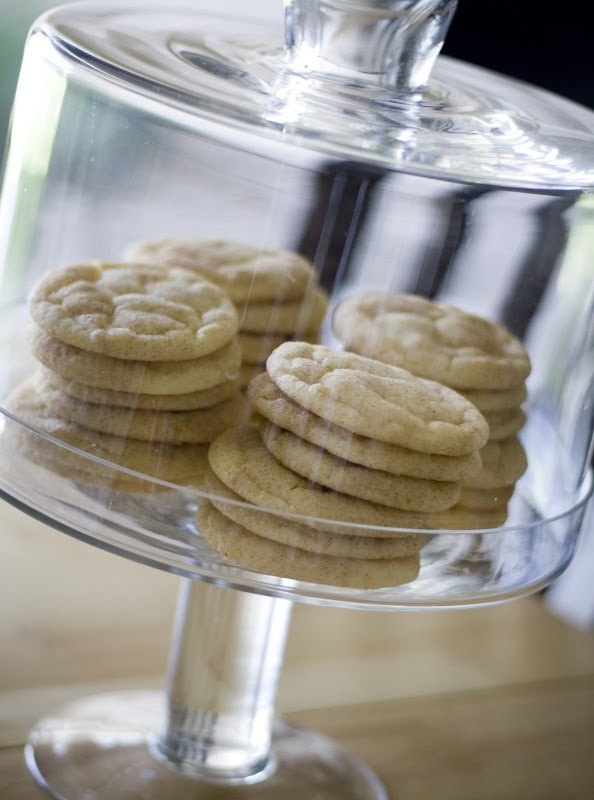 Snickerdoodles
1/2 cups butter (1 stick)
1/2 cup shortening
1 1/2 cups white sugar
2 eggs
2 tsp cream of tartar
1 tsp baking powder
1/2 tsp baking soda
1/4 tsp salt
2 3/4 flour
2 TBSP sugar
2 tsp cinnamon
In a small bowl mix together 2 TBSP sugar and cinnamon. Set aside. Cream together butter, shortening and sugar. Add in eggs and beat well. Mix in remaining ingredients. Roll dough into small balls and roll in sugar/cinnamon mixture. Place on cookie sheet and bake at 350 for 8-10 minutes.