Midnight show tickets ✓
Handmade fanpire shirt ✓
Camping chair (thanks to our insight last year we are going to be smart this year too) ✓
Geared up to wait in line for 8 hours (hence the camping chair) ✓
Catnap (because we plan on going out after the midnight show is over) crossing my fingers that I can get one in!
Treats all packed away in my purse ✓
Looking forward to hanging out with friends ✓
Extremely thrilled to see 'Edward' on the big screen again ✓✓
Wetting my pants because I am SO excited this night is finally here…NEVER…well, maybe!
This isn't my shirt, but I think it's hilarious (thanks, Lori!)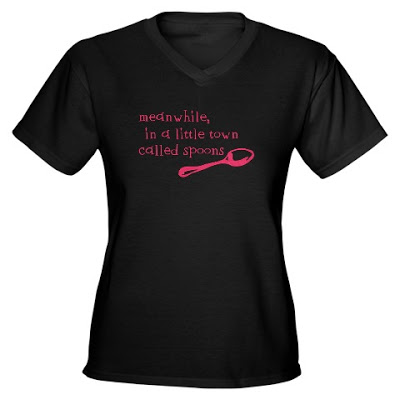 And of course, a little clip!