It was fantastic to see my mom! She came out to visit for about 4 days and I wish she could have stayed longer. Because of the rainy weather we didn't get to do some of the stuff I had planned. We basically lived regular life, but with grandma to come along for the ride. She is one of those moms who washes all the dishes when she is here and helps clean up…so no complaining there since dishes are my most despised chore! I think my favorite part about it is we played a million rounds of Cover Your B U T T and laughed the entire time! It's a super fun card game. Liam of course was expressing his 2 year old ways in more tears than I would like to admit, but they did get in some great grandma/grandson time.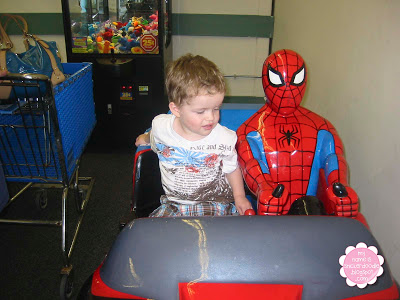 Of course Grandma had to have Liam ride every ride we came across and he LOVED it!!!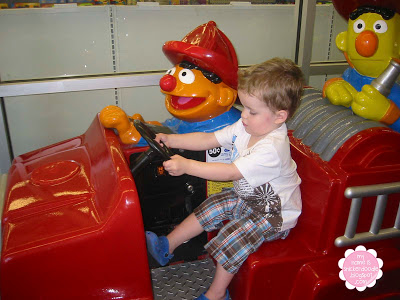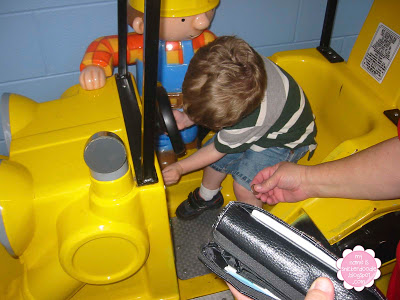 Grandma was also a little shocked of how much Liam could do and what a big boy he has turned into!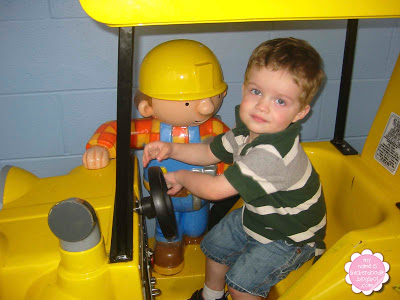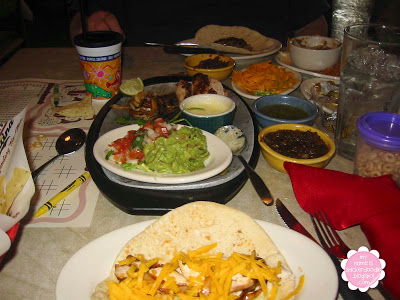 You can't come to Texas and visit us without stopping by Papppasito's for fabulous fajitas…but I am sure you are sick hearing about it!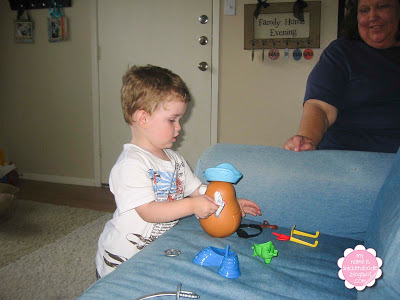 My mom, of course, spoils all of us when she comes. Liam got new accessories for his Mr. Potato…or should I say Mr. Pirate Potato?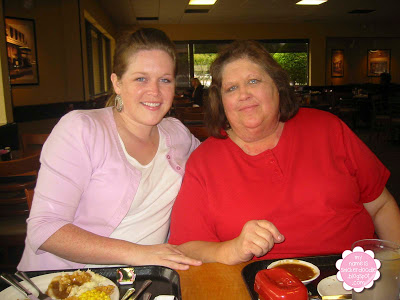 We introduced mom to Luby's. It's where all the elderly and single dads hang out. Very high class cafeteria food!
I get my beautiful blue eyes from my mom!!!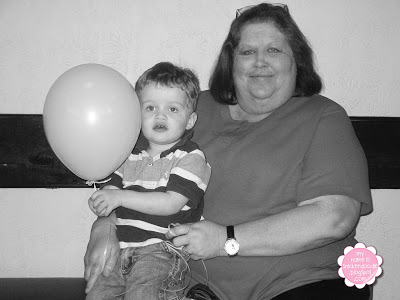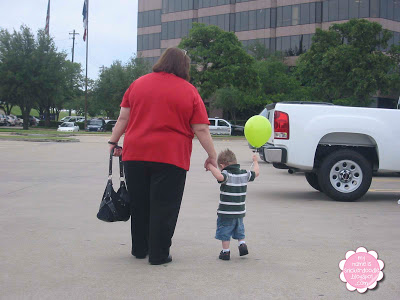 One of my favorite photos of the weekend.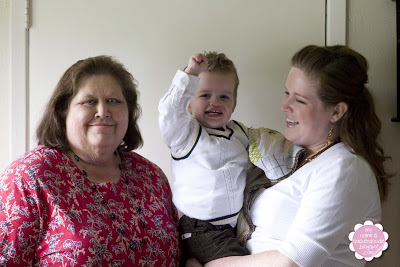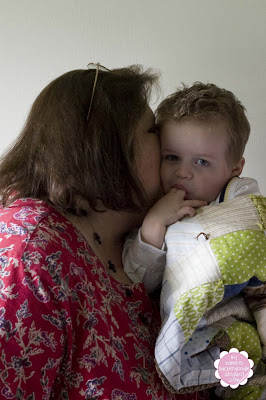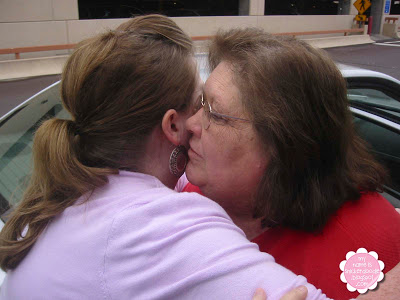 I was so sad to see my mom leave. She is such a positive influence in my life and is always teaching me how to be kind to others. She rarely has anything negative thing to say about anything and I love her! We love and miss you, Mom! Thanks for coming!!!