It still needs one more sanding a another coat of sealer, but it will pretty much look like this when it's done. I now it's a bit silly to get excited over a chair, but I am so pleased with the outcome. I cannot wait until it becomes worn over time and a bit of the wood starts to show through…lovingly distressed! So, we still have another chair (which we should have done at the same time, but I was a bit anxious) and our dresser (which is going to take forever!!) to refinish. I am planning on the next two weeks to tackle those. We should have done these a lot sooner in the year, because it's blazing hot by 9:00am!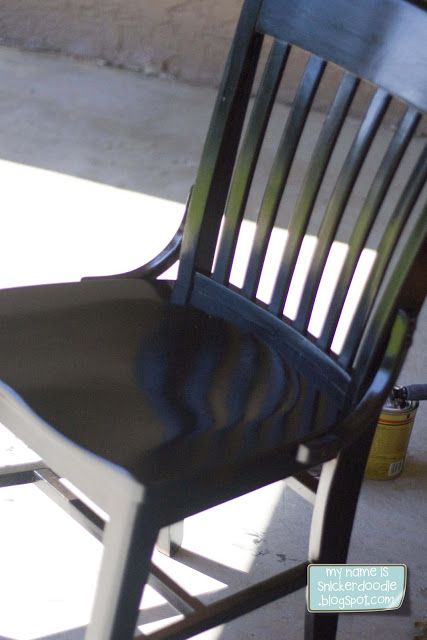 I just found this here on the PB website. Pretty comparable! We practically spent pennies on refinishing this chair…well, okay…dollars!
Also, check out Ian's latest photo shoot. That's Ian's older brother and his adorable family. His wife and I share the same name which makes it fun when we are together and someone needs one of us…we both answer!