WOW! Ian's vacation is over. Christmas is over. I can't believe how much fun we had (and that I really did get to sleep in till 9 every morning the last 10 days!)
Christmas Eve we celebrated with some great new friends. Eating delicious foods and sipping fun fizzy drinks…and playing around with Photobooth!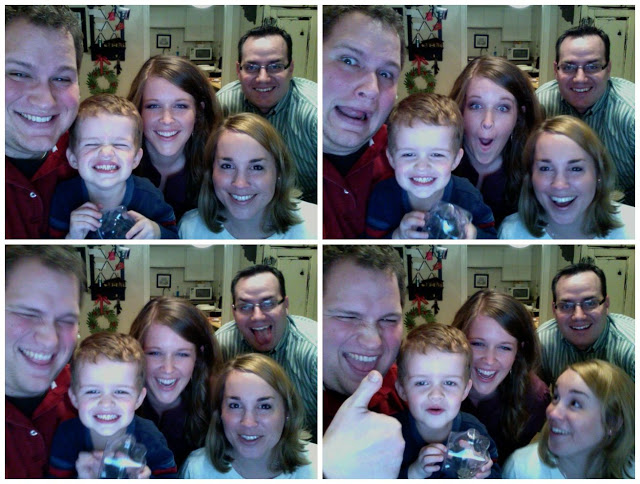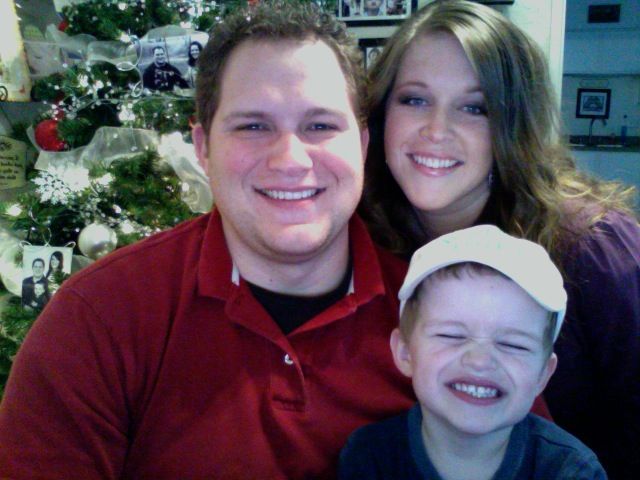 The second best part about the night is that it SNOWED!!! I was so wishing for a white Christmas this year and I got my present early!
Christmas morning was extremely fun…even though I have no pictures to share. They got deleted off our memory card before we uploaded them to our computer. Yes, tears were shed this morning when I discovered it! Oh, well. We have some video footage that will help us remember the occasion. I woke up oddly enough at 7 and was so excited for the morning. I would have thought that Liam was already up, but didn't wake until 8:30. The one morning he decides to sleep in! We took our time opening our presents, because it was just the three of us. Half way through, Liam was having too much fun playing with what he already opened that we took a break and made our traditional Pull Aparts and sausage links. We finished opening presents and then lounged around until the afternoon.
After Liam's nap we headed over to my sister in law's house and spent the evening celebrating with Ian's family with more presents and more delicious food.
The next couple of days we just spent together having fun. Seeing movies, lounging around, fun projects, playing with Liam's toys and outings.
I was sad when Ian had to go back to work this week. We really love having him around during the day, but I am completely grateful that he has a job to go to in order to provide for our family. We finished putting Christmas away yesterday and our home is nice and clutter free again. Don't get me wrong. I welcome Christmas clutter and would love to have it up half the year. This season I really got into the spirit of Christmas and why we even celebrate it. I really am grateful for my Savior and the sacrifice that he made on my behalf.
Here's to the new year and being a better me!